Labor and social agents agree on the rider law and the delivery men will not be false self-employed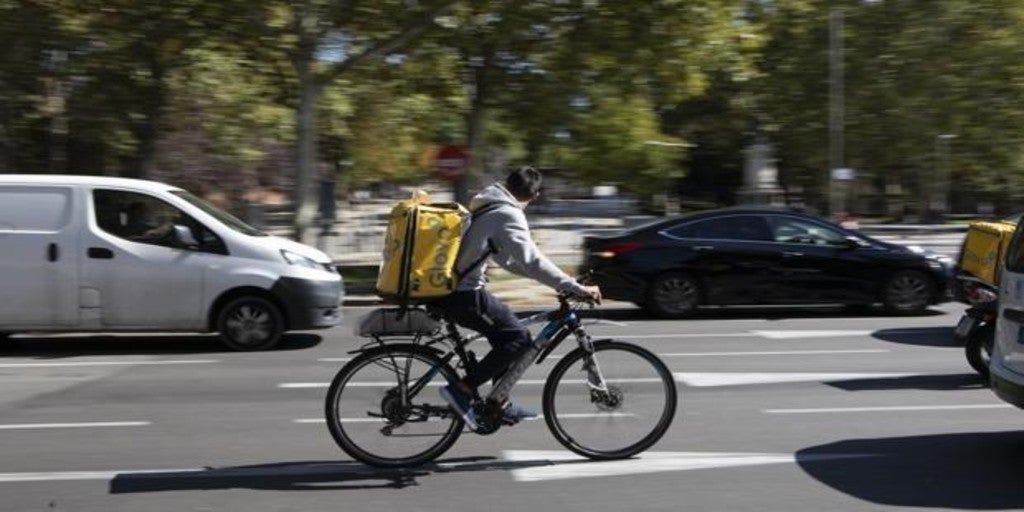 Madrid
Updated:
Keep

Labor and the social agents have reached an agreement to carry out the rider law. This will allow the distributors of the platforms such as Glovo, Deliveroo and Uber Eats, have an employment relationship with them and stop being false self-employed, as established a few months ago by the Supreme Court. The regulation will be presented tomorrow by the Minister of Labor, Yolanda Díaz. According to a statement from the ministry, this law clarifies the employment situation of workers dedicated to the distribution or distribution of any consumer product or merchandise through digital platforms.
As reported by ABC, the rule will allow unions to monitor the algorithms that determine the working conditions of delivery men. The workers' representatives will have to be informed "of the rules that the algorithms and artificial intelligence systems contain that can affect the working conditions by which the platforms are governed, including access to and maintenance of employment and the creation of profiles ».
Specifically, the decree that the Government will soon approve in the Council of Ministers includes a new letter d) in section 4 of article 64 of the Workers' Statute. This will have the following wording: «Be informed by the company of the parameters, rules and instructions on which algorithms are based or artificial intelligence systems that affect decision-making that can affect working conditions, access to and maintenance of employment, including profiling.
The algorithm used by the platforms is the method with which distribute the work among their delivery men. Depending on the position of the delivery person, the order that is placed, and the distance to be covered, the algorithm chooses the rider that most minimizes delivery costs and increases profits. In addition, with it, it also distributes the hours that the delivery men can work, with the weekend nights being the ones with the highest availability, and rewards those with the highest score and the most deliveries with more orders. On the contrary, it also penalizes the score to those distributors who refuse to place an order. In the end, despite the fact that CEOE and Cepyme rejected this question, it has gone ahead.
In this way, the debate on the employment of the delivery men ends, who have had a legal battle with different sentences. It was then the Supreme Court that tipped the balance towards the relationship of the riders employed by others. Now, as this newspaper reported, platforms will have three months of term from its publication in the BOE so that they register in the general regime of the Social Security to the workers, as it collected the proposal of Work.