LABE Abogados: "It is time for reinvention" | Additional features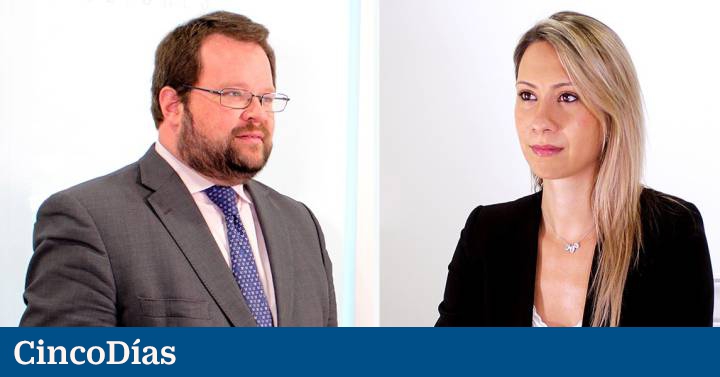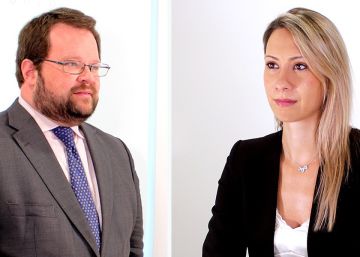 There are companies that have recently experienced a strategic inflection. While it is true that this seems to happen suddenly, the reality is that it brings about a period of observation and adaptation to the paradigm shift: new needs require new solutions. That is why many firms have gone through a great process of evolution until they have generated value in ways that were completely unthinkable in the beginning.
This is the case of LABE Abogados, a firm that began as a simple law firm and that, despite retaining its initial dedication in its name, currently offers the services of a 360º consulting firm. Some of the services most demanded by clients, in this period of adaptation to new needs, have been business development, public & government affairs and that of corporate communication. We spoke with Juan Francisco Iniesta, director of business development and public & government affairs, and with Cristina Santabaya, responsible for corporate communication at LABE Abogados.
How have these new services been introduced in what was a traditional law firm?
JFI: Clients were coming to our firm with very different needs and who required quite complex tailor-made solutions to execute. It required a know-how precise of the way in which the markets operate, as well as profiles capable of detecting new opportunities. In addition, given the sudden changes that we are experiencing, it was necessary to anticipate legislation, foresee situations in contexts that we call VUCA - that is, volatile, uncertain, complex and ambiguous environments, for its acronym in English - and make ourselves heard before the suitable institutions.
How has the change to offering business development services been?
JFI: LABE from the beginning had a clear customer service orientation. Therefore, when detecting new needs and seeing that clients, both SMEs and large companies, needed help to cope with certain situations, we decided to accompany them in their process from the beginning to the end. We did not want to be a one-off help with some type of simply legal service, because in the business world there are many more needs than those. We live off our clients, it is what makes us move forward and grow, that is why it is very important to take care of them and accompany them, to be a true support. If one of our clients has a problem, there is a kind of domino effect and therefore we lose too. In the effort that our clients prosper, we have decided to provide more solutions, that is why we have become a 360º consulting firm in which both business development services, public & government affairs and corporate communication, among others , occupy a primordial place. But not only that, at LABE we even offer services to our clients. market access or business intelligence, the latter is vital for making strategic decisions.
JFI: The team that makes up the business development area must have a special vividness to search for and detect new opportunities. It's about flowing with change and even anticipating. In addition, it is very important to design an alliance strategy that supports our client to grow. At LABE we have, in this sense, a great network of alliances with which we can facilitate the path of companies from all sectors.
Can you tell us what are the main functions as a specialist in public & government affairs?
JFI: The public affairs They act as a gear that contacts society, sectors or companies with regulators or with the institutions that take care of decision-making in certain areas. When regulating certain issues or implementing public policies, there are often asymmetries in information; regulators may not be aware of all the information available or to take into account and that certain organizations have a expertise very marked, but they do not have the appropriate channel to convey that valuable information. That is why we act by improving the quality of the decision-making process, nurturing different stakeholders with expert information.
Another of the services most demanded by customers, as he told us, is corporate communication. How important can it be to offer this service for companies?
CS: The corporate communication service is closely linked to the previous ones. In any company, you have to be very careful with the communication strategy that is carried out, since its success or failure in the market depends on it. I am not talking only when it comes to attracting and retaining customers, but it is vital to the rest of stakeholders. Your brand is what they perceive of it, the credibility that you transmit to all operators is essential in order to draw up any strategy. In addition, it must be borne in mind that we live in a time of dizzying changes in which time is a decisive factor: there is a lot of information available, but little time is spent choosing the information and assimilating it. There is currently voracious competition for attention and that is where we enter. We help our clients to attract the attention of their own clients or other strategic actors for their business model so that they can be successful; In addition, we do it taking care of even the smallest detail of how your communication strategy is going to be implemented.
CS: Together with our clients, who are ultimately partners, we define the objectives, we draw the way forward and we evaluate the results. In addition, by having experts in many different areas, we work to improve every aspect within our client's field of action. Many times we start to design the communication strategy and from the perspective of business intelligence We realized that by implementing certain processes, the performance of your business model could be improved, providing solutions that were not known at first. Hence, the great transformation that LABE has undergone has made this firm a 360º consulting firm.