La Veneno will once again have a plaque in Madrid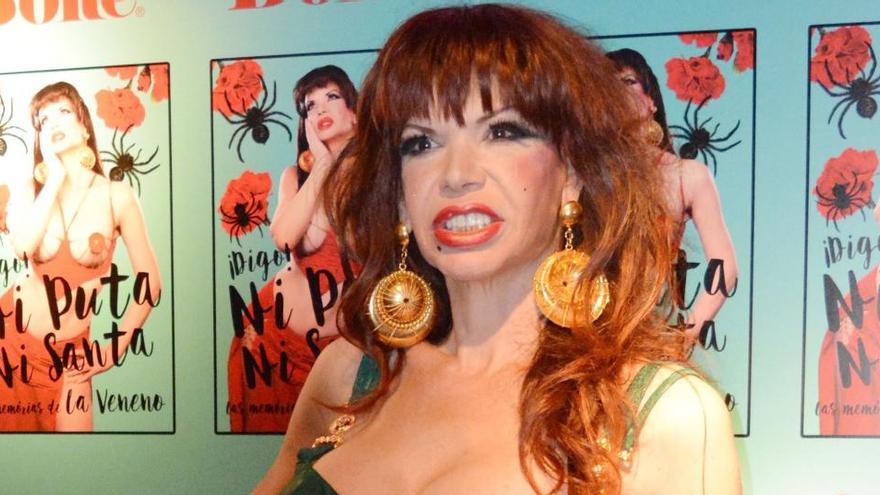 The City Council of Madrid will replenish this next week the plaque in memory of Cristina Ortiz, known artistically as La Veneno, in the Parque del Oeste, a year after the disappearance of the first plate, placed during the Mayor's Office of Manuela Carmena.
'In memory of Cristina Ortiz, La Veneno, visible transsexual woman in the 90s' is the phrase that was included on the plaque, located in April 2019 between Francisco and Jacinto Alcántara street and Paseo de Camoens. A week later it was ripped off and was never replaced.
Municipal sources have told Europa Press that the plaque will be answered "in the next few days" by the Municipal Board of the Moncloa-Aravaca district, with Loreto Sordo at the fore. The municipal group of Más Madrid in Moncloa-Aravaca requested in the Plenary of the September district that the plaque be replaced.
Sordo responded to Más Madrid that the plaque would be replaced "in a few days" and that he hoped it would not be stolen or vandalized.
Cristina Ortiz passed away in 2016 after spending four days in a coma in the Intensive Care Unit (ICU) of the Hospital La Paz in Madrid, where she arrived after being found at home with a blow to the head.
He was born in Adra (Almería) on March 19, 1964. He was very popular on tv shows night strip in the 90s since Pepe Navarro's 'Tonight We Cross the Mississippi' space appeared for the first time in 1996. Cristina Ortiz gave visibility to transgender people and was "an example of resistance and courage."