La Soledad de Zamora, image of a t-shirt of a British heavy metal group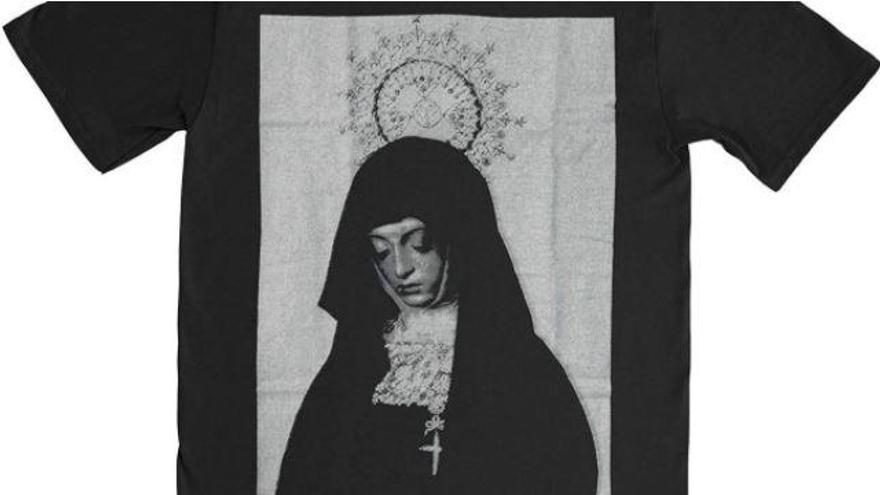 Stupefaction. That is the sentiment that best defines the first weeks before that they have known on the Internet the sale of a shirt whose main image is a stamp of the venerated and beloved Virgin of the Solitude of Zamora. The matter would not go to major if it were not a design attributed to the British heavy metal band Bring me the horizon, which concentrates millions of followers on social networks.
Said model, which can be found in the main e-commerce stores such as Amazon or Aliexpress By typing in the name of the aforementioned group, it is not found, however, in the official merchandising section of the British band. This fact casts serious doubts as to whether it is a shirt designed by the metal band team or the product of some e-commerce genius. The price of the product, depending on the platform, fluctuates significantly.
It is also striking that the graphic proposal se looks like another shirt -where it is specified that it is the official merchandising- in which a provocative supposed nun appears raising up the middle finger of one of the hands. In reality, provocation is the common thread of the British group's image and is clearly reflected in all its products.
Bring me the horizon, also known by its acronym BMTH, is a group that has evolved in its styles around the heavy and alternative rock. They were born in the British town of Sheffield in 2003 and belong to the music labels RCA Records and Columbia Records.
The first reactions have not been long in coming, such as that of the tweeter from Zamora Perra de Satán. Now, how will Easter in Zamora take it? The Cofradía de la Soledad has already announced that it will denounce the use of its image and the Zamoranos have thrown in humor to start a collection of signatures with the aim that the band give a free concert in Zamora "to compensate for their sins."