La Séptima, the new television channel, is already preparing the sets in Murcia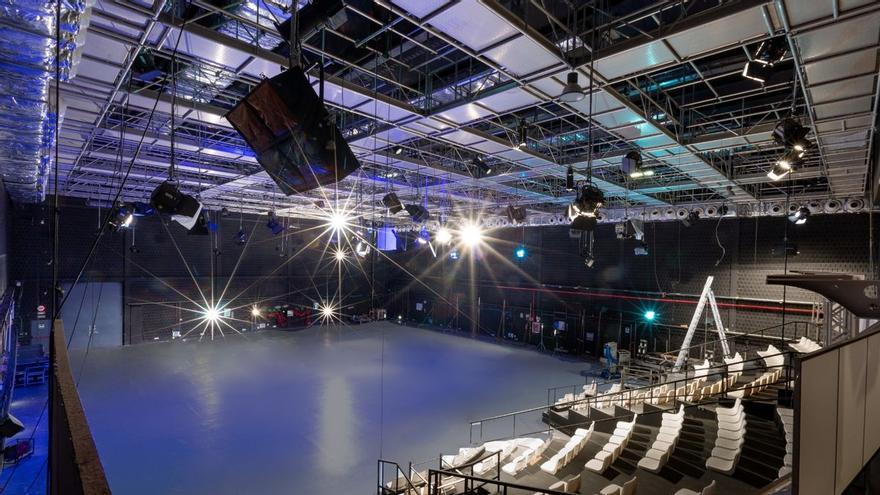 The start-up process of the television channel La Séptima It is being developed according to the schedule initially planned and the intention that the chain begins its broadcasts remains in force in the first quarter of 2022.
Currently the two most advanced lines of work are the closing of the commitments agreed with the investors in the project and the preparation of the sets of the new television network, in the headquarters of Madrid and Murcia.
At the headquarters of the capital of Spain, the facilities are located in Ciudad de la Imagen, from where the informative entertainment and opinion programs will be carried out, while in Murcia the entire "technological core" and transmission, archiving, digitization will be established. , OTT and permanent links with all the communities of Spain, where there will be informative delegations. Likewise, open connections with all associated chains in Latin America will be maintained from that center.
The setting up of the sets it is combining with the elaboration of the launch schedule grid, already defined, and the concretion of the faces which will be the image of the chain. In this sense, La Séptima will keep two large informative entertainment buses live in the morning and afternoon, apart from other exclusive content.
The project continues to be led by the promoter of this initiative, Juan Francisco Zambudio, who explains that "the audiovisual professional profile and the profitability of the project are being reinforced to guarantee investors the return of their contribution. For this, it is necessary that there is no interference or participation of political interests in the project ".