'La Resistencia': Broncano loses a challenge against Tini Stoessel and gets tattooed live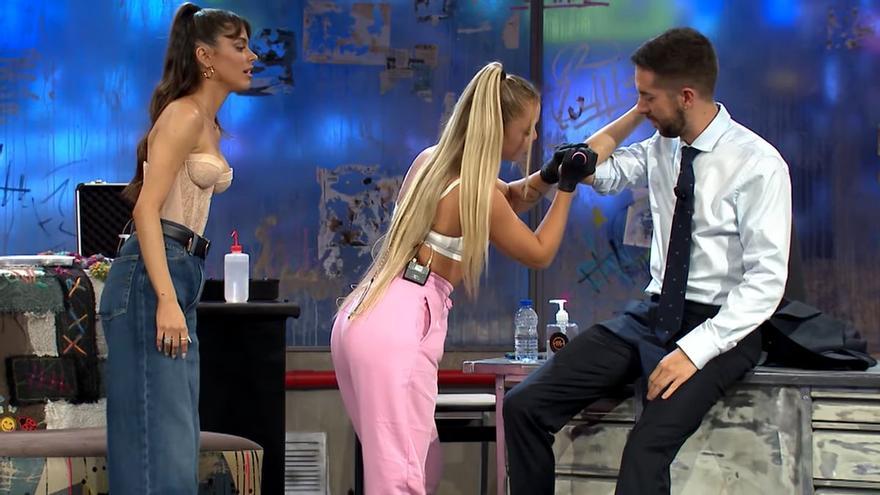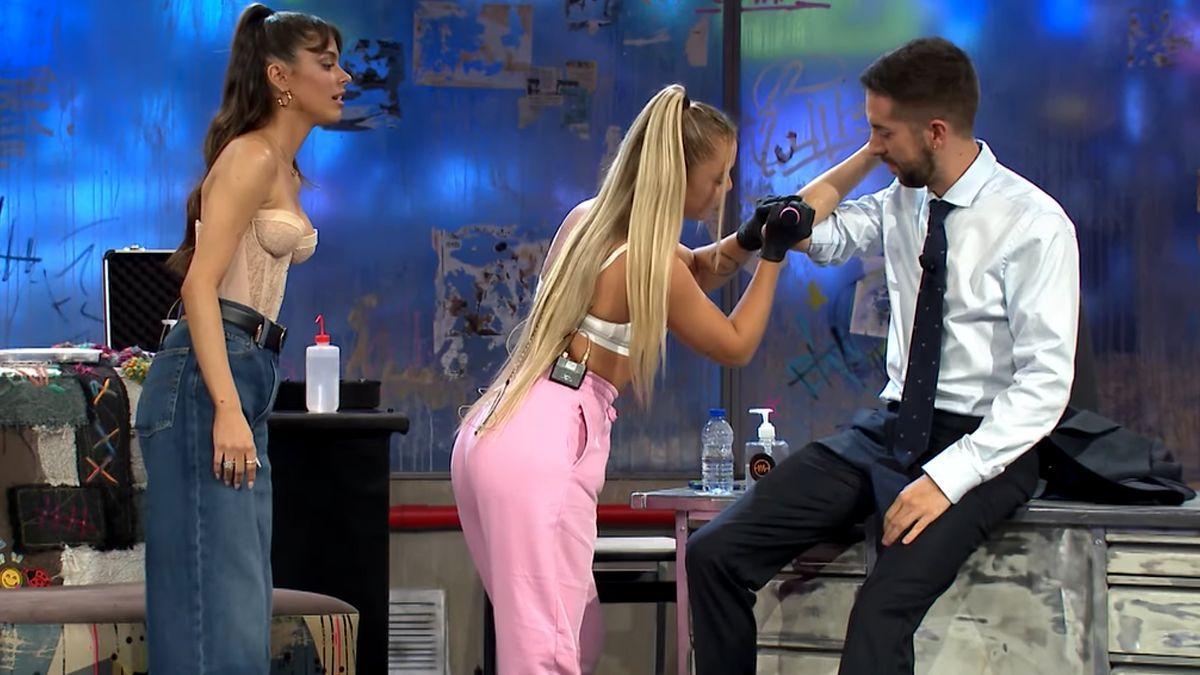 Tini Stoessel He went this Tuesday to the renovated set of 'The resistance', which this week has started its fifth season in Movistar +. The Argentine singer starred in one of those installments that will be difficult to forget, especially for David broncano. The presenter lost a bet against his guest and got a live tattoo to the surprise of the spectators.
During the interview, Tini and Broncano fought a hula hoop duel. The one who lasted the least time circling the hoop would have to get a tattoo at that very moment, as the artist proposed. After trying several times without success, the comedian lost the challenge and kept his promise.
After admitting his defeat, Broncano put himself in the hands of Lidia, the tattoo artist who had accompanied Tini to the program. Although at first he asked me to tattoo "a point", finally agreed to put a little smiley face on his arm.
"I'm going to do it because my little cousin, Carlota, a smiley face was once painted with marker at school. I was amused and I have always wanted to do it. I'm going to do it as a tribute to her, "he explained.
Broncano was not expected to hurt so little and joked: "Is this it? I'm going to get my whole body tattooed.". Tini liked it so much that she also decided to get a tattoo during the broadcast of the program. Although the comedian suggested that he make the logo for 'La Resistencia', he finally opted for wearing the same smiley face as him.