La Peña Deportiva challenges its Cup match against Valladolid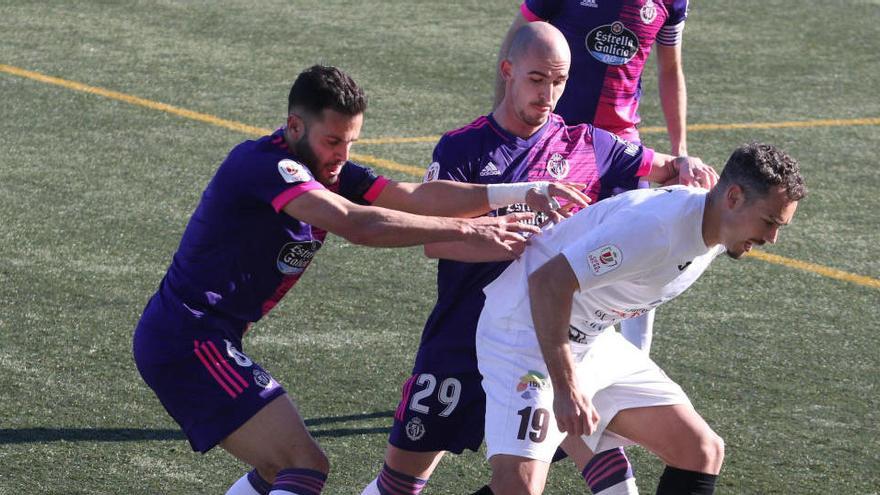 The Santa Eulària Sports Club has submitted a complaint to the Royal Spanish Football Federation (RFEF) to challenge the match against Real Valladolid in the round of 32 of the Copa del Rey.
The brief, presented in the last hours, denounces the alleged improper alignment of the soccer player Lucas de Freitas, during the second half of the match held on Saturday in Santa Eulària, the Ibiza club reported this Monday in a statement.
Technician Sergio González executed the sixth substitution in minute 111 of extra time, giving entrance to the central Lucas Freitas by Javi Sánchez.
In response, the Peña Deportiva received this morning a communication from the RFEF, accepting said letter, and Real Valladolid CF is given a period to present the allegations it deems appropriate, add the note.
The Board of Directors of the SCR Peña Deportiva has decided to present the complaint, which is based on its legal services, with the aim of "ensure the legality and current regulations" of the Royal Spanish Football Federation.
From the Peña Deportiva club they have wanted show "maximum respect" to Real Valladolid and their fans, and have announced that they will not make any kind of statements that there is an official opinion from the competition committee.
The Peña Deportiva faced Valladolid in the municipal field of Santa Eulària, a match that ended 1-4 with victory for the Pucelano team.