La Palma's seismic swarm exceeds 600 earthquakes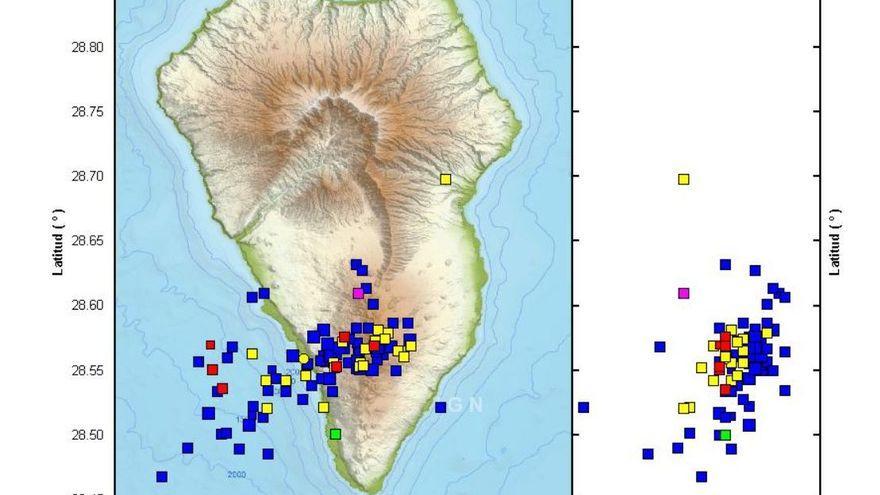 He seismic swarm located on the island of La Palma has reached 602 earthquakes until 07.38 hours this Saturday, since the series began at 21.26 hours on Wednesday, reported the National Geographic Institute (IGN).
The IGN points out that the occurrence of events of this type in an active volcanic zone is within normality and does not present any risk to the population.
Of these 602 earthquakes detected, 126 have been located, whose epicenters are located in a dispersed distribution, mainly on the western slope of the Cumbre Vieja volcano.
Since the beginning of the series, the depth of the earthquakes has remained around 30 kilometers and the maximum magnitude is 2.3 mbLg.
The energy released in the form of earthquakes in this series reaches a value of 6 × 109 Joules.
In the area of ​​La Palma where this activity has been located there have been up to six seismic series of similar characteristics since October 2017, four of them 2020.