La Palma volcano streams remain stable, without significant advances or widening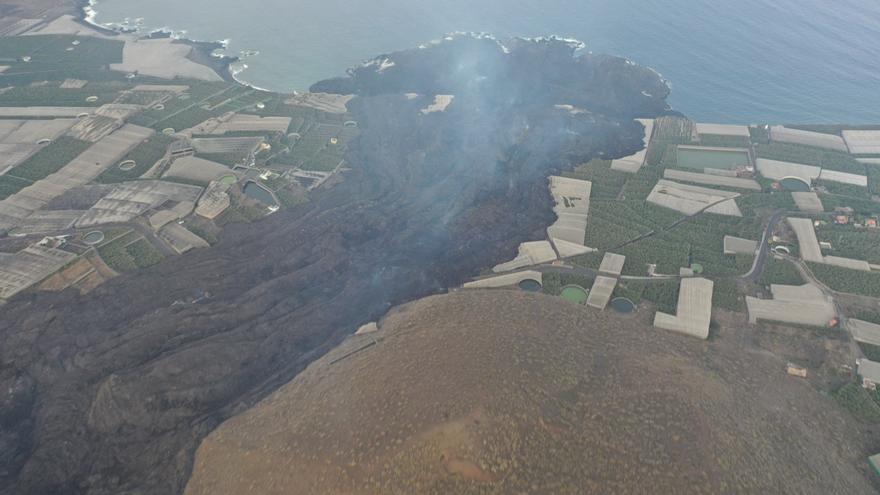 The corporation also reports that the route of entry and The exit from Puerto Naos will be the highway that connects Las Manchas With the tennis club and to irrigate the farms of El Remo, Charco Verde, Puerto Naos and Las Hoyas, you have to make an appointment with the irrigation community.
For this Thursday, residents are allowed access to the El Remo area to collect household items and personal items.
They locate more than 40 earthquakes on La Palma during midnight
The National Geographic Institute (IGN) has located since last midnight about 45 earthquakes on La Palma, the highest magnitude being the one registered at 02.52 hours this Thursday when it reached 3.6 in the municipality of Fuencaliente, intensity II-III, and at a depth of 11 kilometers, although previously at 00.34 hours there was one of 3.4 of magnitude, in the same municipality, 12 kilometers but with greater intensity, from III-IV.
In this way, the 'seismic swarm'remains active south of Cumbre Vieja, where earthquakes are mostly occurring at depths of between 10 and 15 kilometers, although there is a decrease in the volcanic tremor.
The latest report from the National Security Directorate (DSN) collects that the levels of activity visible in the cone are highly variable, with occasional pulses of a high rate of lava emission, following the flow to the west and occasionally overflowing some of the pre-existing volcanic tubes and channels.
In this regard, the wash located further south continues to threaten the LP-211 highway, which is the one that allows access to Puerto Naos, so its use is restricted at the moment, while alternative routes are evaluated to guarantee traffic in the zone.
Regarding the values ​​of sulfur dioxide and carbon dioxide They have also decreased but continue to register high values.
Likewise, they point out that the means for collecting ash had to be strengthened, while the management of the spaces to accumulate the ash collected was studied.
In relation to this, they indicate that the air quality maintains the recommendations in Los Llanos de Aridane due to the high concentration of ash, although the improvement in weather conditions has allowed operations to resume at La Palma airport.