La Palma registers more than 80 earthquakes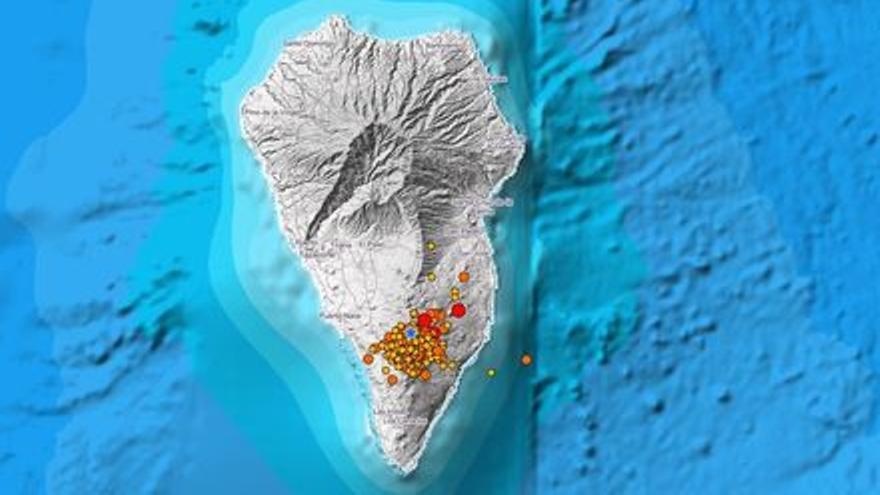 Fuencaliente and Villa de Mazo They continue to focus the greatest seismic activity on La Palma since the Cumbre Vieja eruption began on September 19.
The largest of those registered so far took place on Saturday 23, in Mazo, with a magnitude of 4.9 and intensity IV, at a depth of 38 kilometers, which could be felt by the population.
The scientific committee of Canary Islands Volcanic Emergency Plan (Pevolca) has been warning for several days of the possibility of earthquakes of intensity VI, considered "slightly harmful".
In these cases, small objects can fall, furniture can move and sometimes plates and glasses can break, as well as damage of various degrees to buildings.
Between midnight and 07:00 this morning, 84 earthquakes were located, three of them, the largest, of 3.5 magnitude, two in Fuencaliente and a third in Villa de Mazo.