La Palma registers almost thirty earthquakes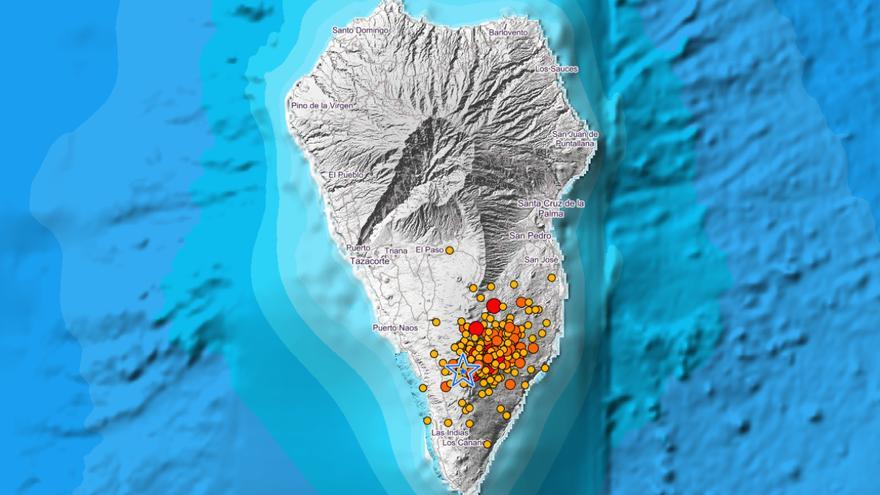 The National Geographic Institute (IGN) has been located since last midnight and until 08:31 a.m. about 28 earthquakes in La Palma, the highest intensity being the one recorded in Fuencaliente at 07.09 hours, which reached 3.4 of magnitude and intensity III and occurred at a depth of 13 kilometers.
Likewise, it has been registered in Mallet At 04.44 and 05.33 hours another two tremors of 3.8 and 3.5 magnitude, at 35 and 36 kilometers, respectively, but they have not been felt like the one that occurred early in the morning in Fuencaliente.
For its part, the latest report from the National Security Directorate (DSN) collects that the seismicity level at depths greater than 20 kilometers, while at intermediate depths they continue to be located in the same areas. Tremor remains low.
It also states that the confinement order for the Coastal nuclei of Tazacorte -which was decreed on Monday- for possible emanation of toxic gases after contacting the lava with the sea it has concluded.
The emission of variable activity and with greater lava contribution in the northern zone continues active, which with its arrival at sea is forming a new lava delta.
Right now the affected area exceeds 1,073 hectares, with a maximum width between external castings of about 3,300 meters.
Refering to air quality, levels are maintained at fair and reasonably good in all seasons. Weather conditions continue to be unfavorable for aeronautical operations, mainly at La Palma airport.