La Palma registers 68 earthquakes since midnight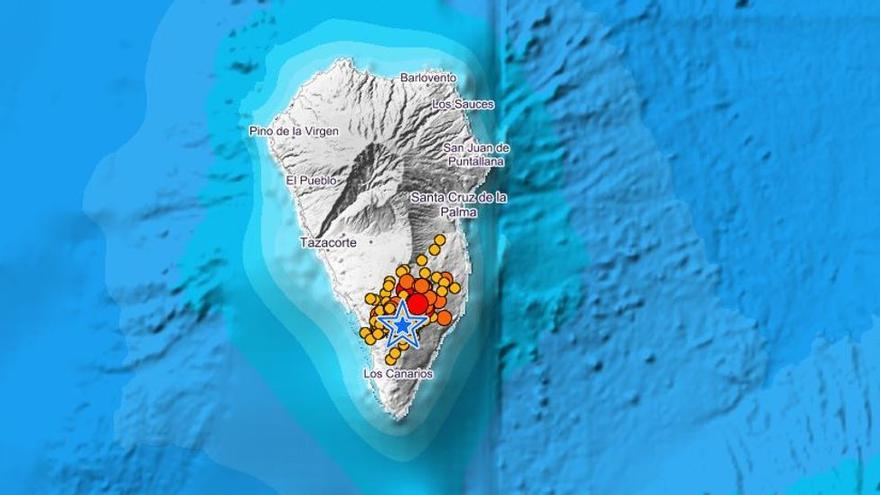 Specifically, at 00:30 a.m. there was a 3.8 earthquake in Fuencaliente, of intensity IV-V, at 11 kilometers, and in the same municipality, around 01.51 hours, there was a 4.4, of intensity III-IV, at 34 kilometers. In addition, at 02.04 hours, in Mazo, an earthquake of 3.6 and intensity IV-V was registered at 11 kilometers.
In this sense, the latest report from the National Security Directorate (DSN) states that Since Tuesday afternoon, a notable rebound in seismicity has been maintained at intermediate depths both in number and magnitude. This, he adds, could be due to a readjustment or feedback from the system.
Likewise, and taking into account the information from Pevolca, it states that the high rate of ash emission continues to register unfavorable levels of air quality in Los Llanos de Aridane and Puntagorda, while they are regular in Tazacorte.
About the contribution of wash, indicate that it continues through the central zone and to a lesser extent through the lava tubes towards the deltas, producing a new flow between the mountains of Todoque and La Laguna at about 70 kilometers per hour.
Currently the affected area reaches about 1,037 hectares, and according to Copernicus estimates, there are some 2,734 buildings affected, most of them destroyed.