La Palma registers 40 earthquakes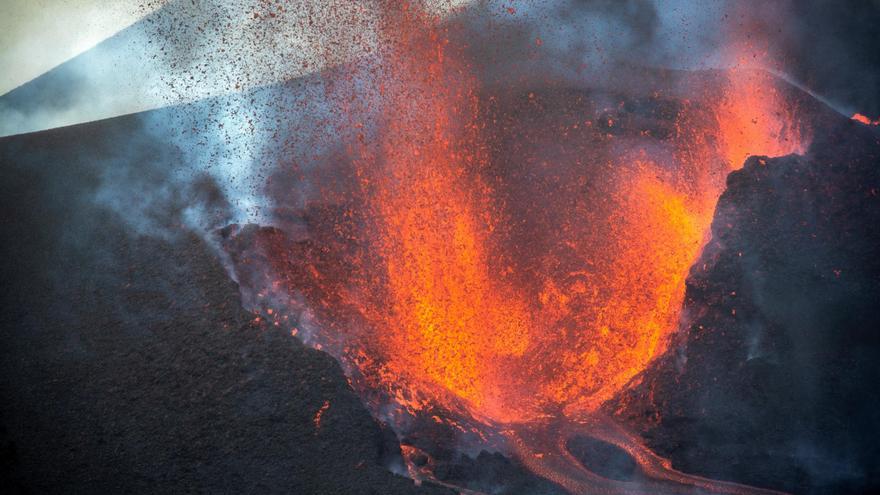 The National Geographic Institute (IGN) has located since last midnight and until 08.13 hours a quarantine of earthquakes on La PalmaThe highest intensity being the one registered in Fuencaliente at 03.57 hours, which reached 3.5 magnitude and occurred at a depth of 11 kilometers.
In this sense, the latest report of the National Security Directorate (DSN) points out that the seismicity of the Cumbre Vieja volcano, on La Palma, has increased at intermediate depths and continues to be located in the same areas; while at depths greater than 20 kilometers it remains at low levels.
Thus, from the DSN it is collected that after fulfilling 70 days since the eruption of the Cumbre Vieja volcano began, it remains active, appearing new emission centers to the northeast of the volcanic cone and the consequent emission of laundry heading northwest.
In this sense, it states that the activation of these new centers at a lower level is effusive, although at a higher level their activity is strombolian and phreatomagmatic.
In this way, they point out that a worsening air qualityTherefore, notices have been issued to the population in Tazacorte, Los Llanos de Aridane and El Paso.
Finally, regarding the disposition of the wind, it is expected that the cloud of ash and sulfur (SO2) will continue towards the west-southwest at least in the next 24-48 hours, this being a favorable scenario for the operation of the La airport. Palm.