La Palma registers 25 earthquakes at dawn this Friday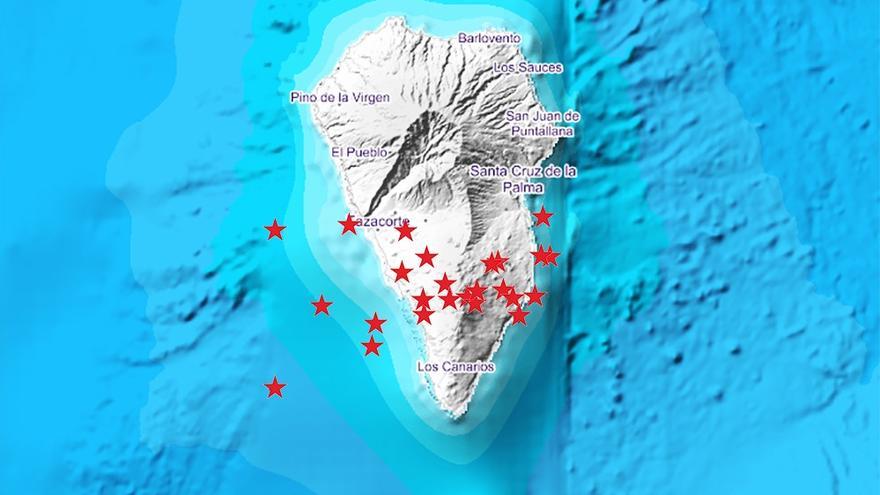 La Volcanic Watch Network in La Palma of the National Geographic Institute (IGN) registered last morning a new seismic swarm composed of 25 small earthquakes located in the southern cone of the island.
The tremors occurred between 1:38 am and 4:45 am this Friday, with intensities ranging from 1.5 to 2 on the Richte scaler, and located at depths between 20 and 45 kilometers.
Since the last similar episode, registered between July and August of this year, there had been no more swarms of this type in La Palma subsoil.
On that occasion, 682 earthquakes were detected, of which 160 were located between magnitudes 1.2 and 2.5 mbLg and depths between 16 and 39 kilometers.
These tremors are related to the overpressure due to the movement of magmatic material in the upper part of the mantle, which is revealed by ruptures of the material at these depths.
The same seismic events were also recorded in October 2017 and February 2018 with thousands of tremors in an active volcanic zone, but which were not perceived by the population.