La Palma registers 20 earthquakes during the night, one felt in almost the entire island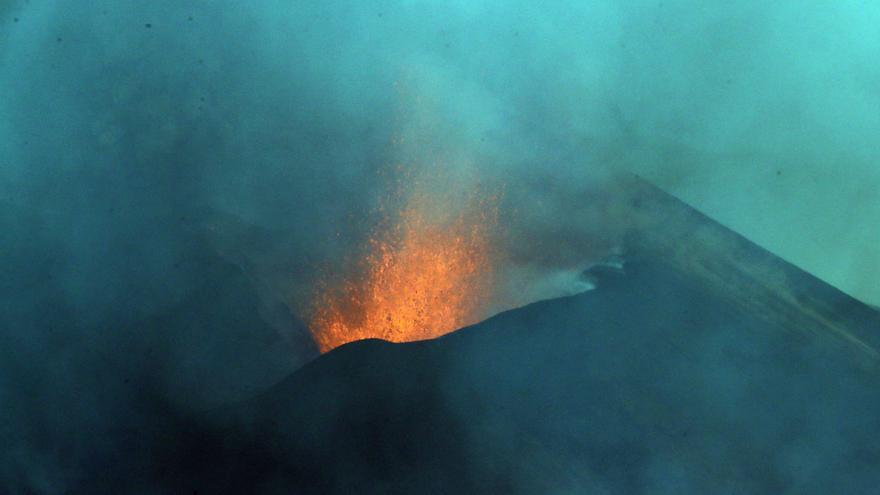 The volcanic watch network 24-hour follow-up National Geographic Institute (IGN) has located a total of 20 earthquakes during the night in the surroundings of the eruption of the Cumbre Vieja volcano, 9 of them with magnitudes greater than 3 (mbLg).
The maximum magnitude recorded was 4.1 (mbLg) corresponding to the earthquake located southwest of the municipality of Villa de Mazo at 08.25 am. With intensity III-IV EMS and a depth of 37 km, this tremor was felt in practically the entire island.
Overnight two more earthquakes have also been felt, one registered at 02.31 hours, of magnitude 3.7 and intensity IV EMS, and another of 3.7 that occurred at 08.16 and was felt with intensity IV EMS.
Yesterday almost eighty earthquakes were located, the largest of 3.6 mbLg, felt with intensity of III-IV EMS in numerous nuclei of Windward, Villa de Mazo, Step, The Plains of Aridane, Breña Alta, Breña Baja, Santa Cruz de La Palma, Puntallana, Fuencaliente and Tazacorte.
Since Saturday, when the north face of the volcanic cone collapsed, effusive and eruptive activity has increased. The greater contribution of lava and the great fluidity of the flows have raised the affected area to 595 hectares.
Currently, the most active stream is the one that is further north and while one of its branches advances towards the sea (300 meters), the other yesterday originated the combustion of hydrocarbons as it passes through a cement plant that forced the confinement of some 3,500 people in areas of El Paso and Los Llanos de Aridane. Access by Tazacorte to the evacuated areas was also prohibited until the evolution of the volcanic emergency north of the Todoque mountain is studied. In any case, all the washes move through the evacuated exclusion zone.
Canarian airports are operational, although airlines are canceling flights to La Palma. There is a significant amount of volcanic ash moving in an easterly direction along with the sulfur dioxide cloud due to high winds. The dioxide values ​​are below the risk threshold. The seismicity continues.