La Palma entrepreneurs hope that volcanic tourism will compensate in the future for the economic losses caused by the eruption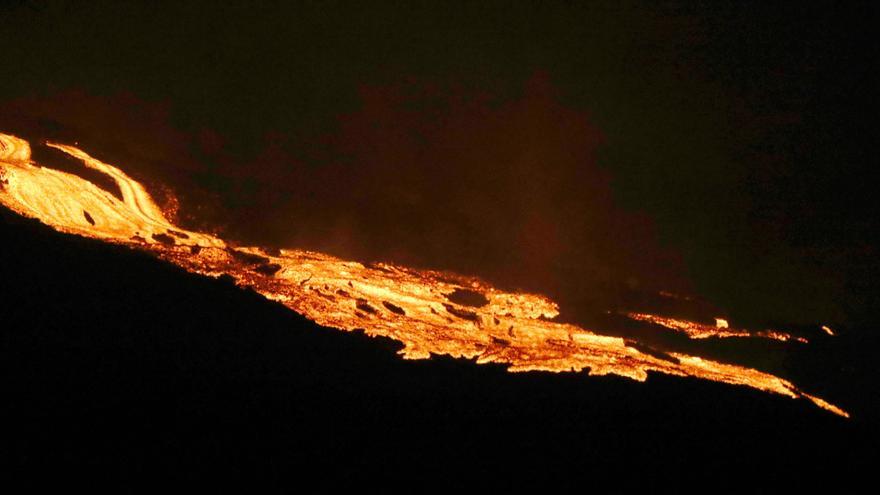 Jorge Miranda, manager of the Center for Initiatives and Insular Tourism Tedote La Palma, affirms that it is necessary to "look to the future" and manage a situation, which, he acknowledges, "has us knocked out."
He is convinced that after the damage caused to the agricultural sector, tourism will be necessary to revive La Palma economy In this regard, he proposes to take advantage of volcanic tourism as, among other places, the island of Lanzarote with the Timanfaya volcano has done.
"We are paying a high price to position ourselves in the world," says Miranda, who believes that, right now, the situation "overwhelms us, but we will learn over time."
For the manager of this initiative center, which brings together tourism companies related to this sector of the island, the impact of the tourism that he visits for now varies, and he states that the day trips that are organized to see the volcanic eruption they do not leave significant economic benefits.
The owner of a restaurant located in the Aridane valley agrees with this, stating that the situation "is low" and that tourists who come to spend the day do not go to all areas.
Miranda indicates that there is another type of tourism, the one that stays on the island for several days, which does leave benefits and in this regard he asks that when shuttles are organized again to transfer tourists from one point to another they are allowed to stop in the three affected municipalities: Los Llanos de Aridane, El Paso and Tazacorte.
Finally, Miranda insists on the importance of tourism in this new stage for the island of La Palma and considers that it should be done without looking at "political colors or belonging to a specific association or any federation." "We have to row in the same direction. Nature has told us to stop and we must consider other forms of management" says the expert, who believes that the social emergency comes first but must be coordinated transversally with the need to re-float the economy insular.