La Palma Airport remains inoperative this Saturday due to ash accumulation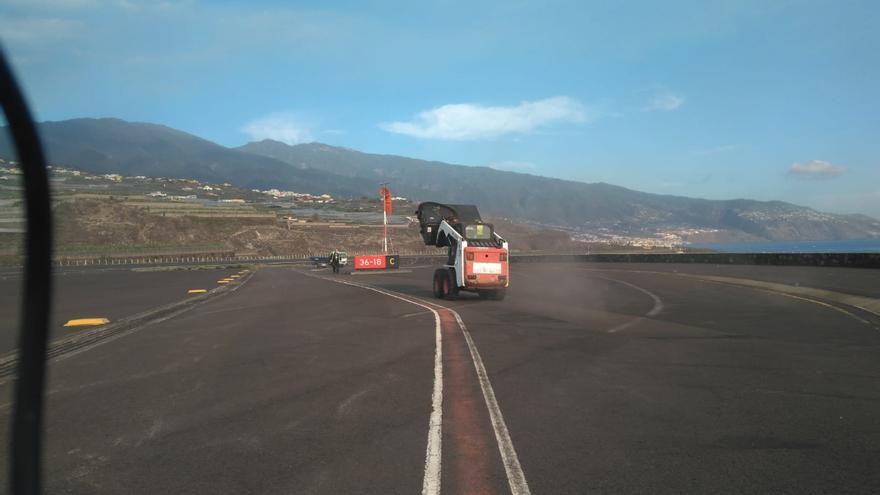 The La Palma airport It remains inoperative today Saturday due to the accumulation of volcanic ash that has deposited on the runway and on the platform, according to Aena sources.
At the moment, cleaning tasks are being carried out that have been complicated as consequence of the rain which has fallen in the last few hours, but work is being done to recover operations as soon as possible.
The Airport is limited to emergency flights, upon request. Today, Saturday, there were twenty operations scheduled in total: twelve with Tenerife North, four with Gran Canaria, two with Madrid and another two with Barcelona.
Companies like Binter announced yesterday that they would maintain the temporary stoppage of flights with La Palma until 1:00 p.m., so all their morning flights have been canceled.