La Palma airport remains inoperative for the fifth consecutive day due to the accumulation of ash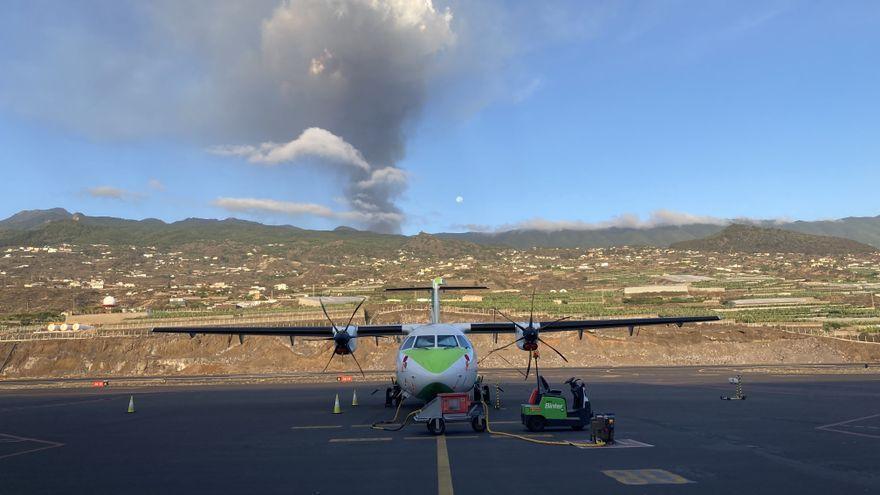 The La Palma airport continues this Wednesday inoperative, for the fifth consecutive day, due to the accumulation of ash, as reported Aena which indicates that work is being done to be able to recover operations as soon as possible, "as long as the weather conditions allow it."
In relation to it, Binter has reported in a statement that it has been forced to extend the temporary stoppage of flights that connect with the island of La Palma throughout the day this Wednesday.
In any case, he clarifies that the stoppage of operations will continue until conditions improve and allow flying, guaranteeing safety.
It adds that it will inform about any news or changes that may occur through its usual channels, while recommending that the updated status of the flight be consulted in the official media of the airline before flying.