La Palma airport is operational again after cleaning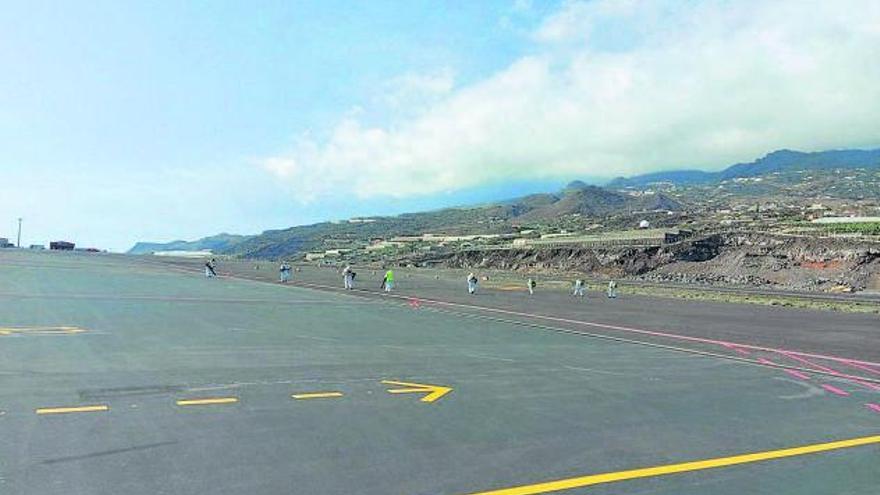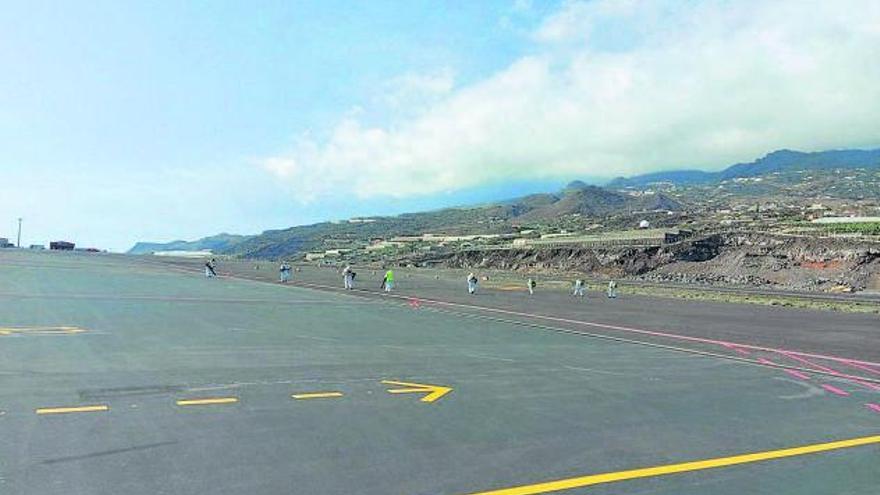 The air connection with La Palma was possible thanks to two circumstances. One was due to the fact that the strong ash cloud that emerged from the eruption had a north-south direction, thanks to the trade winds, which directed the phenomenon towards Cape Verde. In this way, the skies were cleared over the airports of Tenerife North, Tenerife South-Reina Sofía and La Palma, where, depending on the case, during the whole day on Friday or in part of it, it was not possible to operate at said aerodromes.
The other factor that helped to open the runway located in the municipalities of Mazo and Breña Baja was that the operators worked hard to clean the ashes deposited on the take-off and landing runway. Authorized sources from Spanish Airports and Air Navigation (AENA) explained that the workers continued on Saturday afternoon with the removal of the tiny rocks in other non-operational spaces of the enclosure, such as the aircraft parking area.
Constant changes
In a statement, the Binter company indicated that, if the situation continues in the same way, the intention is to continue with the flights planned in the company's regular program. With this decision, Binter keeps all its operations active, although it will adopt the necessary measures to guarantee safety depending on the evolution of the situation. In any case, due to changing circumstances, passengers should check the airline's channels for the status of the flight before going to the airport of departure.
The connections by sea between Tenerife and La Palma have been maintained with absolute normality in recent days, thanks to the services offered by the Fred shipping companies. Olsen and Naviera Armas. These companies have even increased their link frequencies between the two islands.
During the night of last Friday, an extra service of the 300 bus line was enabled by the Cabildo palmero due to the closure of the airport. The vehicles cover the route between the port of Santa Cruz de La Palma and the municipality of Los Llanos de Aridane, after the disembarkation of the ships arriving at the aforementioned dock, according to the information offered by the island corporation on Twitter. In addition, according to the data provided in the aforementioned social network, the concessionary company of the water supply and sanitation services of the municipality of Tazacorte will discount the receipts for the next few months for those neighbors and companies that have been directly affected by the damage to lava flows.