La Palma airport is inoperative this Friday due to ash accumulation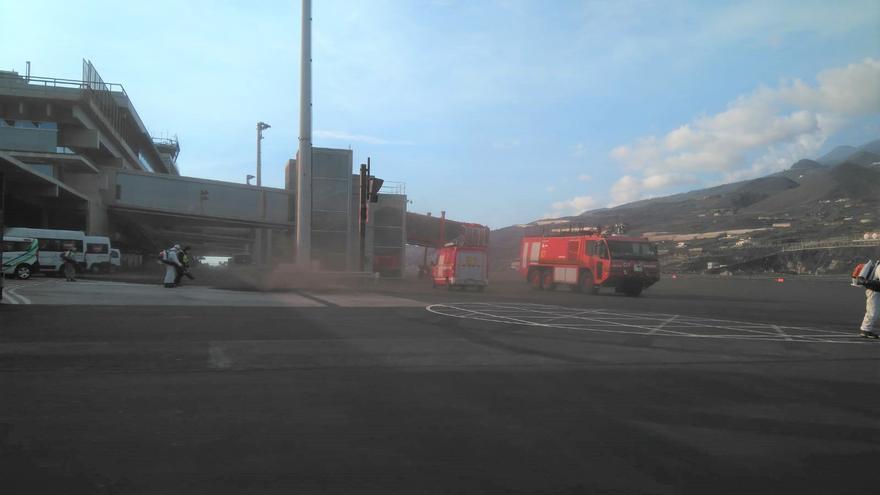 The La Palma airport continues this Friday inoperative due to the accumulation of ash fromThe Cumbre Vieja volcano, as reported by Aena and after on Thursday, after six days without being able to land or take off planes, it was active although with all the Binter and Canaryfly inter-island flights canceled as well as Iberia's daily connection with Madrid.
Likewise, for this Friday Binter has reported in a statement that in response to the latest evolution of the ash cloud, from the volcanic eruption, has been forced to temporarily stop the company's operations with La Palma until 1:00 p.m. on November 26.
In this sense, it states that the stoppage will continue until conditions improve and allow flying while guaranteeing safety. Although he adds that the forecast is that the conditions to operate safely are expected to improve for Sunday, November 28, so the airline will reinforce connections with La Palma with eight new daily flights.
Specifically There are three more frequencies programmed with Tenerife North and one more with Gran Canaria.
Finally, they indicate that requests for changes or reimbursements are being attended through the usual channels, while indicating that they are pending the evolution of the situation in contact with the aeronautical authorities, for which they recommend that before flying be consulted in the official Binter media the updated status of the flight.