La Palma airport is back in operation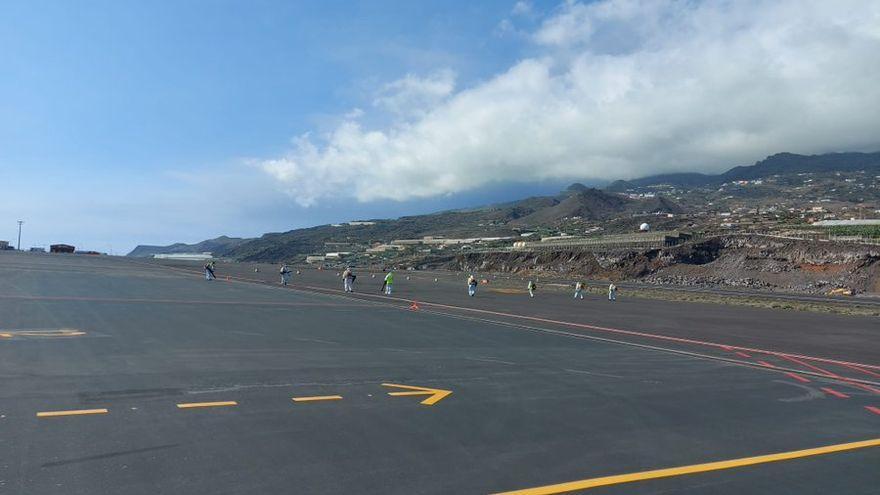 La Palma airport has regained operations during the central hours of this Saturday, as reported by Aena, which adds that ash removal work continues from the volcano in different areas of the airport complex.
However, the airport manager has recommended that passengers check the status of their flight, since it is the airlines that must now decide whether to operate the different connections or not.
For its part, the ash cloud caused by the Cumbre Vieja volcano, which will be active for three weeks tomorrow, has turned south, according to the latest report from the Volcanic Ash Advisory Centers (VAAC) of Toulouse.