LA opens the eighth Monopol Music Festival at Talleres Palermo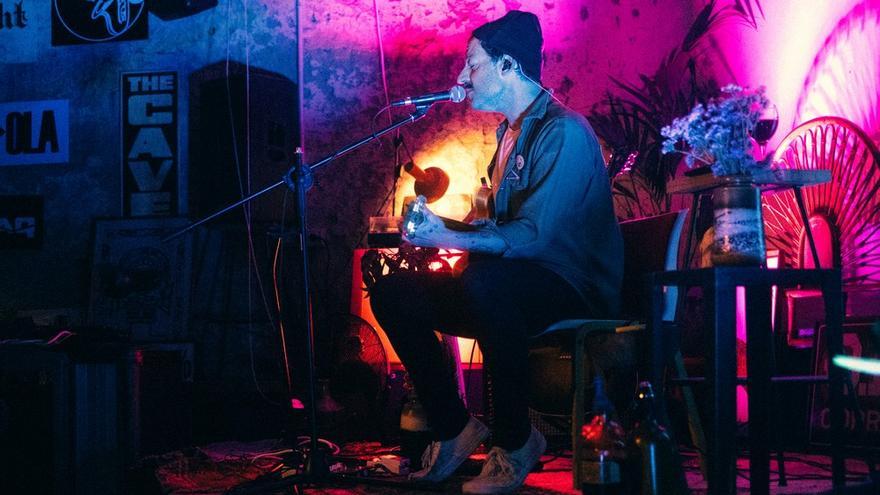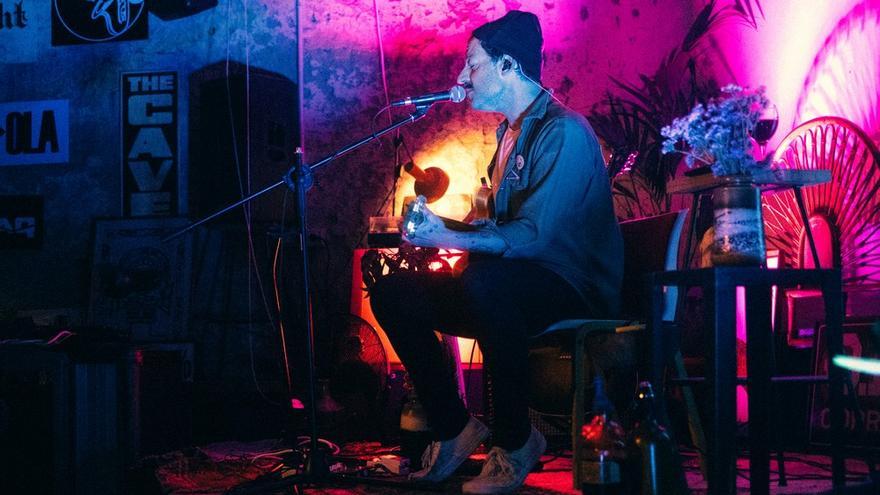 The old carpentry that houses Talleres Palermo The curtain rose last night on the eighth edition of the Monopol Music Festival (MMF) with an acoustic concert from LA, the musical project of Luis Albert Segura (Palma de Mallorca, 1978), which broke down live the repertoire of his new album, Evergreen Oak (2021), which oozes freedom, aromas of nature and touches of nostalgia.
His intimate performance, to which the sessions of the well-known Gran Canaria djs Highkili and Woodhands put the finishing touches, kicked off six days of pairing between musical documentary film and live concerts throughout this week in the framework of this annual capital event, which this year is distributed in five cultural spaces of the city: together with Talleres Palermo, which is the venue for documentary screenings to replace the Monopol cinemas, which are temporarily closed, live concerts will be held celebrate in The Paper Club, the Plaza de Santa Ana, the Shack Bar and the Auditorium of the University of Las Palmas de Gran Canaria (ULPGC).
Tickets for screenings and concerts can be purchased in advance on the page MMF website (www.monopolmusicfestival.com). The locations to access the exhibition of the Musical documentaries have a unit price of 3 euros, although the organization has put on sale a subscription of 12 euros to access the projection of all the titles, since each concert has different prices.
In section musical, the Catalan producer, musician and dj Alizzz, artistic name of Cristian Quirante, winner of three Latin Grammy Awards for his production work on the album El madrileño, by C. Tangana, heads a select poster that breaks down his main course on Saturday, December 11, in the Plaza de Santa Ana, where the one from Castelldefels shares the stage with the acclaimed Barcelona duo Maria Arnal and Marcel Bagés, one of the revelations of the national scene of the last five years.
They both make their debut in the capital of Gran Canaria under the umbrella of the MMF with a new job under his arm: Alizzz presents his latest solo album, There must be something else (2021), while the authors of Tú que ven a rondarme discover their second disc, Clamor.
Along with both formations, the band Modo Rakune and the dj Highkili, both from Gran Canaria, round off this final party, although in the days before and yet to come, the Paraninfo of the ULPGC will witness tomorrow the presentation of the debut album by timplist Hirahi Afonso, Memento; The Paper Club hosts on Friday December 10 the concerts of Vic Mirallas and Israel Fernández, and at the end of the end of the party, once again, Woodhands and Highkili to the decks at Shack Bar.
As a novelty, this edition incorporates poetry to the latitudes of the MMF, with the poetic-musical recital Tropieza luz (Poetry beat), by Arturo Martí and Pablo Medel, on Saturday, at the Shack Bar.