La Mareta awaits the visit of President Sánchez and his family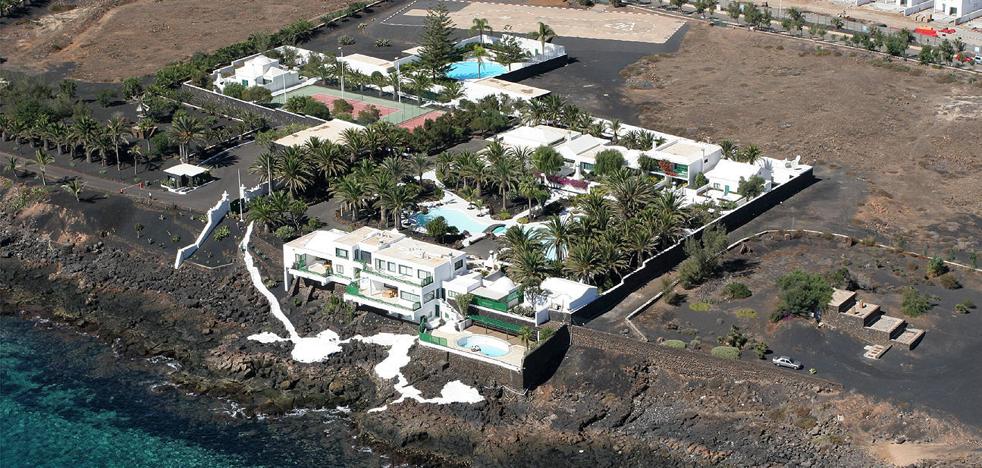 Government of Spain
holidays
The first president will install, foreseeably, in the Royal Residence located in the municipality of Teguise, until next August 20
The President of the Government, Pedro Sánchez, will foreseeably settle with his family -his wife, Begoña Gómez, and their daughters, Carlota and Ainhoa, in addition to their dog Turca-
in the seain Lanzarote, this Wednesday, to spend a few days off.
Your stay predictably
will last until August 20in the presidential residence located in the tourist town of Costa Teguise, and the president's idea is to rest and play sports, weather permitting.
Archive image of the La Mareta complex. /

Jose Luis Carrasco

At the moment, there is no plan
no public act. Other summers, the president of Lanzarote, María Dolores Corujo, and the head of the Government of the Canary Islands, Angel Victor Torres, in addition to the Minister of Health, Carolina Darias, have joined him in an official act in a parenthesis of his private agenda with his wife. and their daughters.
Sánchez, with the minister Carolina Darias, the Canarian president Angel Víctor Torres and María Dolores Corujo, president of Lanzarote, on other vacations on the island. /

Joseph Louis Carrasco

The Mareta: a gift from the King of Jordan

It is the third summer that the president has chosen Lanzarote to spend a few days off, and he repeats his stay in
the mareta. And she is not the only personality who has opted for this complex, in recent decades, to enjoy summer vacations.
With more than 10,000 square meters, located on the seafront and surrounded by gardens of cacti, picón and large palm trees, the Mareta complex was ordered to be built by King Hussein of Jordan
in the late seventies -although the monarch never stayed there- and designed by the architect Fernando Higueras and the artist
Cesar Manrique.
In 1989, the Jordanian king
gave the residence to King Juan Carlos I and the facilities then became part of National Heritage. In 2015, the complex was put at the service of the tourist interests of Spain at the request of King Felipe VI.
guests

The Royal Family has frequented the Canarian residence as a vacation spot over the years, their first visit being their first visit
in april 1993after the death of the Count of Barcelona.
It must be remembered that in this residence he died
Mary of the Mercedesmother of King Juan Carlos, when the Royal Family received the New Year there in January 2000.
Archive photo of the Royal Family in La Mareta. /

ef

The first visitor to use it was the former chancellor
Helmut Kohlduring the Spanish-German summit held in Lanzarote in 1992.
In August 1992, the former president of the USSR,
Mikhail Gorbachev and his wife Raísa resided there for three weeks.
other visitors
German Chancellor Gerhard Schröder.

Czech President Václav Havel.

The former president of the Spanish Government José María Aznar.

The Spanish politician, former member of the Popular Party, Rodrigo Rato.

Kazakhstan President Nursultan Nazarbayev.

The former president of the Spanish Government José Luis Rodríguez Zapatero.