La Majadilla Sunset Trail returns with great enthusiasm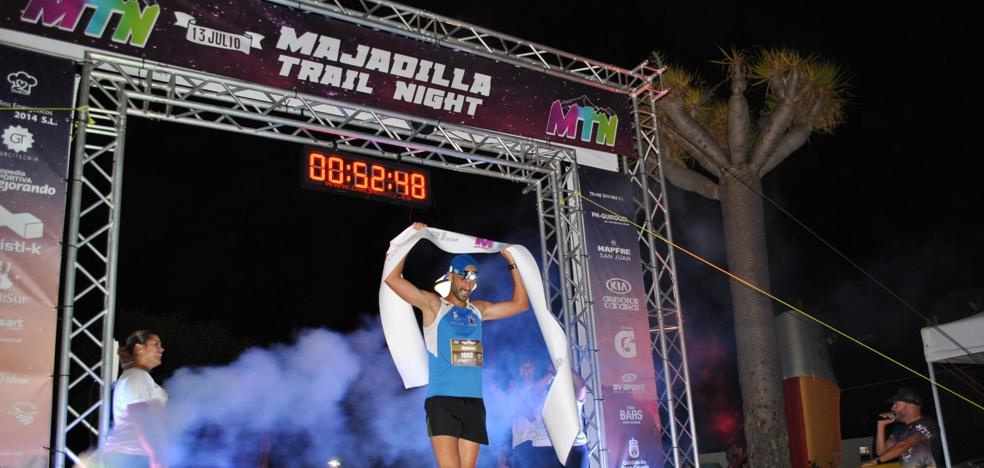 The Teldense test, which will be held on July 16 and will have more than 500 participants, is about to run out of registrations for this edition.
After the setback suffered last year, the organization of the test is already polishing all the details for this edition.
The VI Majadilla Sunset Trail comes loaded with news. For this 2022 edition there will be four modalities suitable for all levels. A 42km marathon designed for a more demanding profile and a lover of long distances, which will start from the neighboring neighborhood of La Herradura and will have La Majadilla as its starting point. The test management will make available to the participants of this modality a public transport that facilitates access to the test exit.
The average distance of 26km, will have as a starting and ending point the Plaza de La Majadilla,
as well as the distances of 14 and 7 km. It should be noted that all the modalities will cover almost all of Telde's own trails, bordering in the mid-range areas with the neighboring municipalities of Valsequillo and Ingenio.
In this edition it will finally be possible to travel through the recently rehabilitated landscape corridor of the city of Telde that joins the mid-range areas with the coast of this municipal enclave. In addition to La Majadilla, epicenter of the event, the race will take place
through neighborhoods such as Valle de Los Nueves, Lomo Magullo, La Breña, Cazadores, Montaña Las Palmas, Tecén, Barranco de Los Cernícalos and La Pasadillaamong others, thus making it possible to travel along paths practically unknown until now and allowing the natural and scenic spots that the city of the faycanes hides to be shown.
The direction of the test has made the participation of the Catalan athlete official
Alex Roca, who will be in Gran Canaria for the first time participating in a trail test to run the distance of 14km. He is a very special athlete, an example of continuous improvement who, despite having cerebral palsy with a 76% physical disability, has completed numerous high-demand sporting events such as
4 triathlons, the Pilgrim Race in 2018, and the Titan Desert in 2019thus becoming the first person with cerebral palsy to finish it.
Finally, from the organization
has the websitewhere in addition to being able to formalize the registration in any of the 4 modalities, there will be spaces for news regarding the event and more detailed information about the 4 routes through which this VI edition takes place.