La Luz welcomes two new and peculiar ships from the 'offshore' world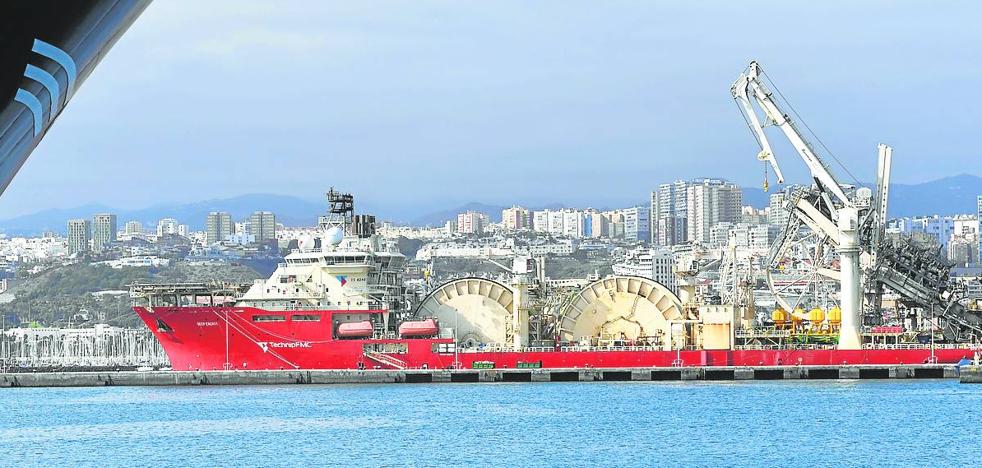 The port of Las Palmas has two striking ships moored. One, the 'Deep Energy' is in charge of laying pipes on the bottom of the sea and the other, the 'Amazon', works on the construction of the largest 'offshore' gas plant in Africa, between Mauritania and Senegal
Two peculiar boats linked to the
sector 'offshore' and bound for Africa are moored in the port of Las Palmas.
One of them, the '
Deep Energy', arrived last night from Norway bound for Gabon. This ship is a 'pipe layer', which carries on deck two large reels with pipes that are placed on the bottom of the sea. This ship is similar to those operating in the Russian-German Nord Stream gas pipeline, in the Baltic Sea and which is in the news after being the object of sabotage
The ship has arrived in Las Palmas to refuel, load crew and spare parts. She is located on the Santa Catalina pier.
The 'Amazon' is moored at the Elcano dock, next to the Sphinx. /

Juan Carlos Alonso.

The other ship, and
the 'Amazon', It is owned by the shipowner McDermott and is located on the Elcano dock, next to La Esfinge.
The 'Amazon' is one of the ships that is participating in the construction of the Greater Tortue Ahmeyin project, led by British Petroleum (BP) and which consists of creating a base in the sea, on the border between Senegal and Mauritania, of offshore liquefied natural gas.
This project will produce gas from an ultra-deep water subsea system and then process it. "It's going to be like a gigantic artificial island with a
offshore liquefied natural gas treatment plant, which will be the largest on the African continent", indicates the commercial director of the Port Authority, Juan Francisco Martín. In addition to BP, Petrosen and the Mauritanian Hydrocarbons Company are partners in the Kosmos Energy project.
As Martín points out, the boats that are working on this project are relying on La Luz. The 'Amazon' has come to load pipes, spare parts and personnel.