La Isleta Factory moves to Las Torres and expands its artistic-training offer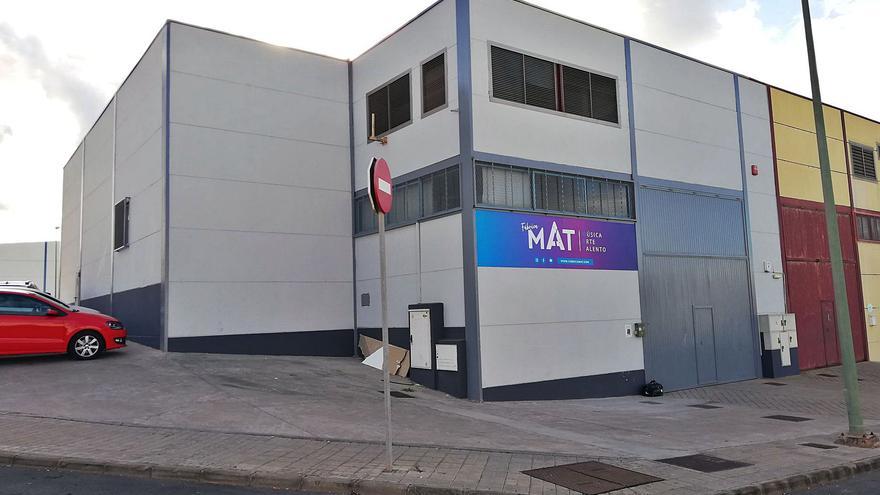 Its change of location to an industrial warehouse located in the Díaz Casanova Urbanization, where an old television set used to be erected, is due to "the need to find a space with better accessibility conditions with respect to the old headquarters, as well as with greater scenic capacity to host larger shows or concerts, because the previous space was already a bit too small for us ", points out its director. In addition, this new location also allows an extension of the hours of the different activities, since it does not interfere with the rest of the neighborhood.
But another of the driving forces behind this transfer is due to the desire to promote the formative aspect of Fábrica La Isleta under the umbrella of its sub-brand Fábrica MAT (Music, Art and Talent), established as an innovative educational project that branches out, in turn , in three different programs within the field of modern music: MAT Infantil, MAT Profesional and MAT Hobby, aimed at young talents, students and modern music enthusiasts, respectively.
Although the new house of Fábrica La Isleta moves away from the port neighborhood that gives it its name, Medina anticipates that his idea is to keep the brand name: "We have moved from end to end, but our link with the port continues," he says. . "La Isleta Factory is a project that was born in the La Isleta neighborhood and that name is part of our essence, so we maintain that identity within a new area," he says. "From there, the sub-brands that come out of Fábrica La Isleta, such as Fábrica MAT, will follow that line of innovation that, within the brand, we want to promote in this new space with new cultural proposals."
"This jump is going to provide us with even greater growth", assures Medina
In this sense, Medina orchestrates a qualitative turn to his cultural project, which this year celebrates its sixth anniversary, in which he returns to the original idea of ​​opening the space to the hybridization of different artistic disciplines. "I believe that now, more than ever, the Fábrica La Isleta project will be able to develop as I first conceived it: a multidisciplinary space with music as the engine to connect other arts, events and initiatives within Fábrica La Isleta."
Although this transversality was part of the nature of the previous space, with its Fábrica Fest as the maximum exponent, its new headquarters in Las Torres enriches its offer with courses in different disciplines, such as theater or dance, from swing to tango, as well as a gastronomic space on an outdoor terrace, since Medina is already working on the idea of ​​promoting other festivals in the area. "We have many new ideas because we like to be a bit pioneering, to print our mark wherever we go, to generate culture and for the people of the neighborhood to benefit from the project," Medina advances.
The new space maintains its name "because it is part of our essence"
In principle, although the classes have already started at the new headquarters of Fábrica La Isleta, the idea is to open its doors to the public in a debut from next January 2021. "We go as fast as we can to prepare the space but, given the current sanitary circumstances, we prefer to be cautious ", points out the director, who adds that" this leap will provide us with greater growth, so we are very happy; above all, in a year as complicated as this for music and culture ".
Resilience in difficult times
The Fábrica La Isleta project, born in 2014 from the restless mind of its creator, the pianist José Alberto Medina, stands as an example of resilience and resistance in the face of the health crisis: on May 22, it held the first concert of the first phases of the de-escalation, with all health security measures; On June 24, the Happy Piano Day festival was carried out in different parts of the city; and last September, in the context of outbreaks of the coronavirus in the islands, it readapt its Factory Fest with rescheduling and concerts streaming. Now, his new location will allow him to resume his different activities with all the measures of capacity limitation and social distancing. | NN