La Húngara: "I was expecting C. Tangana in a limousine, but he's very humble"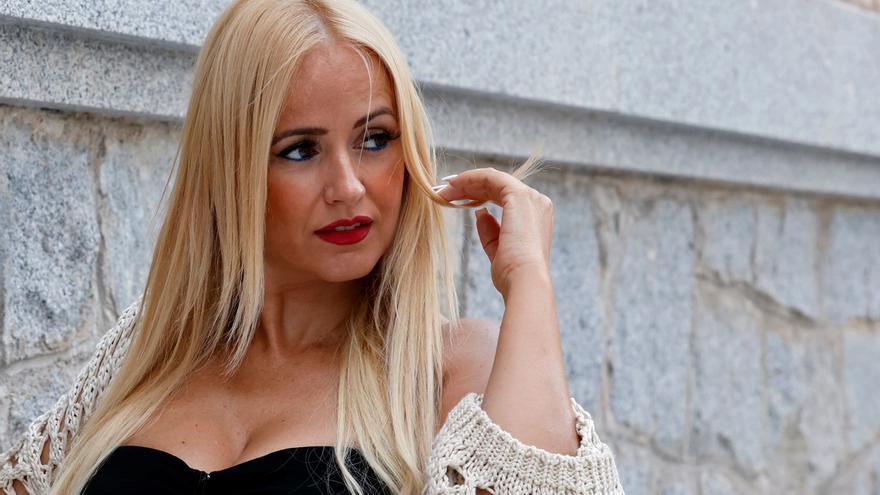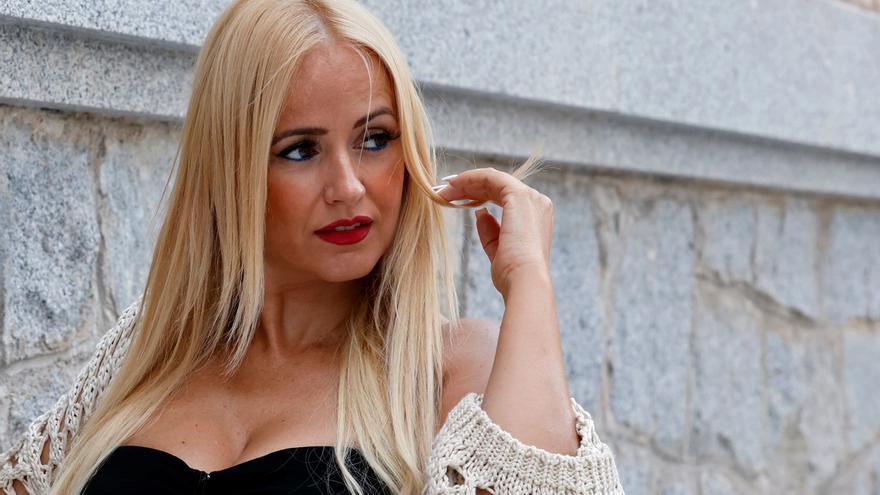 De La Húngara, like Camela, everything was said at the time for their successful fusion of flamenco pop. "That if it was the only thing that was heard in the bumper cars, that it was a tacky or that it did not sing," she recalls after seeing herself recently elevated to the altars of modernity for his musical bombshell with C. Tangana. "Until that, I played in another league. Thanks to that song and to him I have reached audiences that did not know me and countries that did not know about me. I have played even in Los 40 Principales, in places where my music did not fit," he acknowledges the Sevillian artist in a talk with Efe when talking about the repercussion on her career of 'You stopped loving me'.
He still remembers the day the message from the Madrilenian arrived through Instagram. "I knew who he was because I loved him, but I had to call my nephew, who scolds me because I believe everything. I told him: 'But if that blue symbol has the symbol, it must be him! ", He recalls his disbelief. When he realized it, he was in the studio in Madrid in front of the author of' Mala mujer 'to record his part. "I expected him in a limousine, but he's very humble. He told me that he was nervous, that my voice didn't even come out, "says the artist with amusement, who in the end contributed some flamenco jaleos that have become one of the most iconic details of the song: '¡Tomaquetoma!'
Sonia Prieto (Écija, 1980) has thus become the only female artist on the album 'El madrileño', one of the greatest hits of the year, especially for that 'You stopped loving me' which broke records with 1.6 million views on your first day on Spotify. "I just had to ask him: 'With so many cute girls who sing flamenco … How did you think of me?'. And he replied: 'Because this topic was made for you; I couldn't do it other than La Húngara, because I want her to remember that time and only you have that voice, "he remembers.
For her, who thinks that music is like perfumes in terms of its ability to transport you to other moments, that has been one of the reasons for its musical longevity despite criticism: "I have never changed my style, because it is what my audience likes it and what I feel comfortable with. You may like it more or less, but there I am. " She has managed to transfer to her songs the strength she has shown in a life worth three: at 41 she is a grandmother, mother of three daughters, the first of whom was born when she was only 15, while the last, Of Senegalese origin, she sponsored him in 2013, leading a parallel career without sponsorships in which he published 16 studio albums in 18 years.
"I have always been very mine, very woman, very thrown forward, independent and fighter. I did not like to depend on anyone and when I had my Laura I did not want anyone to give me anything, I worked for it ", claims that being a minor even set up a dance academy to earn money. This is what he knew how to do since girl, when the other babies "played dolls" and she would stand in front of the immense mirror in her mother's room, "barefoot, to rehearse for the Pantoja everything she had learned", a rarity in a family in which only an aunt had shown musical concerns.
"But where did you get this girl from, if you don't sing or dance?" Asked a neighbor. "A Hungarian left it under a bridge and I picked it up," her mother replied sarcastically. The joke, years later, served to give him an artistic name "with force" when he recorded his first demo.
It was after being discovered in a karaoke for his still today producer, Francisco Carmona, singing for Rocío Jurado and at a bachelorette party he did not want to go to. At the last minute the minibus was parked at the door of his house and he got on. "My grandmother used to say: 'What is for you not even if you put on it and even if you don't, not even if you take off'", she considers about destiny. First came 'A Camarón' (2001), his debut, and in 2019 'I will wait for you', the last album until this year he publishes the next one, for which he is already selecting songs and from which 'Locamente' has advanced, faithful to your style.
"I don't call what I do flamenco, because flamingos don't like it and I respect them, so I say that I do commercial flamenco pop music ", she points out, before saying that she does consider herself flamenco and that she ends her shows" por bulerías giving a kick. "
After the stoppage for the covid-19, is recognized as "nervous" as at first before her return to the stage this July 3 in a concert in Flamenco Sur, in the bullring of Valdetorres de Jarama (Madrid), along with Camela and Rebujitos.