La grancanaria Nia, in the cast of the new Netflix series Spain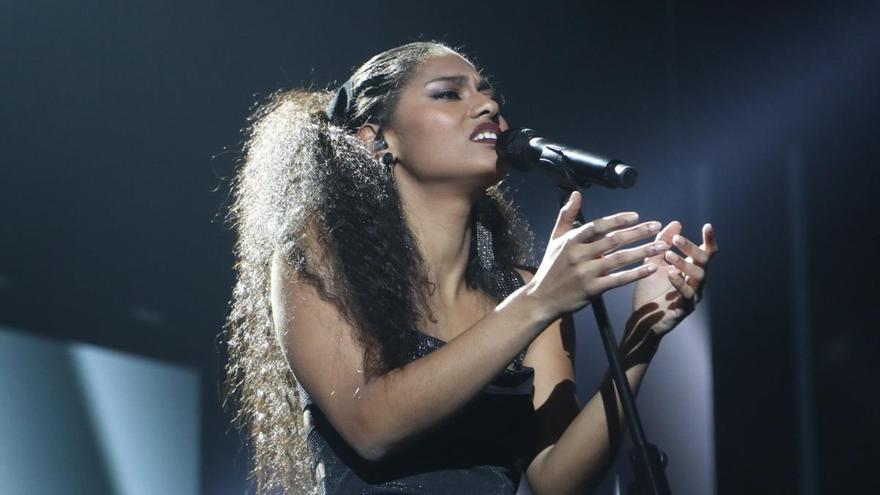 Netflix Spain is immersed in the preparation of a new series that will become the first musical production to be carried out in our country, and that will be directed by the Mexican filmmaker Manolo Caro, author of other streaming platform hits such as The House of Flowers or Someone has to die. And for this, it will have in its cast with the singer from Gran Canaria, and winner of the last edition of Operación Triunfo, Nia correia.
This has been announced by the official account of Netflix Spain through a message on its social networks, in which it has announced that this new production, the first musical series of the platform in our country, it will be a kind of "anti fairy tale" in which classics of traditional pop music will be mixed with others from Latin America to reaffirm the idea that in love "happily ever after" is not possible. The title of the production will be Once upon a time … but not anymore.
In the cast of the series, which will be directed by the Mexican teacher Manolo Caro, who has already made great successes for the platform such as The House of Flowers, Nia Correia will be accompanied by great names from both sides of the Atlantic Ocean, such as Itziar castro, nominated in 2017 for the Goya for Best New Actress for her role in Pieles, el also Colombian singer Sebastian Yatra, or the actress Rossy de Palma, also nominated for two Goya Awards in 1994 and 1996.
The rest of the participants in the production will be, as announced by Netflix, Mónica Maranillo, Asier Etxeandía, Mariana Treviño, Daniela Vegas and Mariola Fuentes.
Beyond these data, Netflix has not revealed anything else about when the filming will begin and by when its new musical series could be available to the public, but the followers of the platform have already shown their enthusiasm with the initial sketch that it has presented. Manolo Caro.