La Gomera and El Hierro, the first islands free from Covid-19 after the third wave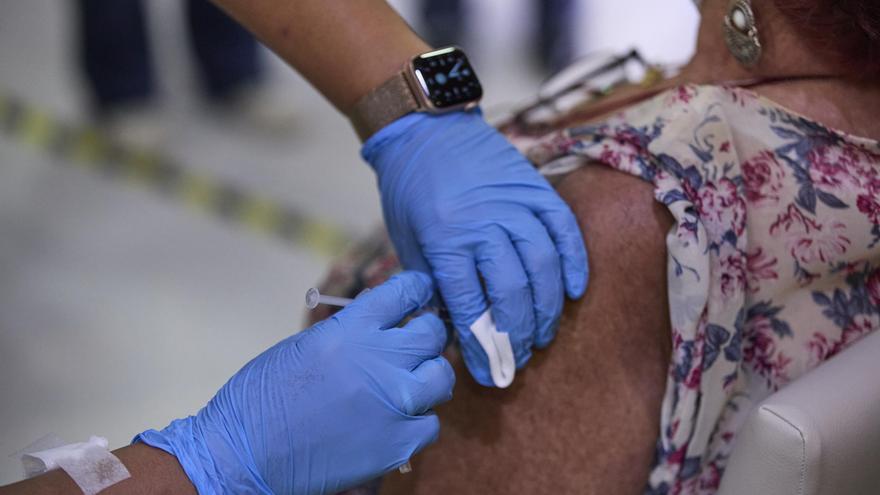 On the other hand, it should be remembered that according to recent figures the Canary Islands have 56 of its 88 municipalities free of contagion, which translates into 63.6% of the population.
Tenerife shows a significant decrease in cases compared to the two previous days
During the last day on the Islands there were 42 new cases of Covid-19 coronavirus. Again, the downward data that has occurred in recent days is confirmed. It is also a considerable drop if we compare it with the 59 that occurred during the previous day and even greater if we take into account that on Thursday there were 68 infected. The total accumulated cases in the Canary Islands is 96,005 with 714 active, of which 22 are admitted to the ICU and 74 remain hospitalized.
54%
Traceability
Traceability measures the percentage of cases assigned to an outbreak through follow-up. In Tenerife, during the day yesterday, it was 50.88%, while in Gran Canaria it was 59.4.
In the last hours, it should also be noted that no death has been reported in the Canary Islands linked to the coronavirus. The Accumulated Incidence at seven days in the Canary Islands stands at 14.89 cases per 100,000 inhabitants and at 14 days at 33.36 cases per 100,000 inhabitants. By islands, however, during the last day, a curious phenomenon is appreciated and that is the decrease in the number of infected in the two large islands and a small increase in Lanzarote and Fuerteventura. La Palmas and La Gomera remain in the same situation. And the good news is the disappearance of Cases in El Hierro.
Thus, Tenerife added 13 cases yesterday with a total of 45,892 accumulated cases and 363 epidemiologically active cases. Quite encouraging figures if we take into account that in the previous day they registered 25 infections and last Friday the 23rd. Gran Canaria has 36,630 accumulated cases, 15 more than the previous day and 251 active that also shows some downward data already that during the previous day 24 cases were added and last Friday there were 30.
There is only an increase in infections in Lanzarote and Fuerteventura
Lanzarote adds six new cases with 6,975 accumulated. Here, however, there is an increase of two people compared to the four of yesterday, but a considerable decrease if we remember that last Friday eight cases were counted. On the island of Conejera there are 40 epidemiologically active. As for Fuerteventura, it should be noted that it has 4,524 accumulated cases, eight new cases, and 40 active cases. There is also an increase compared to the six of the previous day and the five of last Friday. La Palma does not add new cases and has 1,111 accumulated and three active cases.
1.88%
Occupation
The Percentage of occupation of hospital beds by Covid-19 cases was 1.88%. While Percentage of occupancy of critical care beds was 4.42%.
Finally, the most encouraging figures must be placed in the two smallest islands. Thus, El Hierro does not register new positives, so its accumulated remains at 467 and has no active cases after the epidemiological discharges registered in the last 24 hours, one of them pending validation in Grafcan. And for its part, La Gomera does not add cases, so its accumulated are 404 and there are still no active cases.
Until yesterday, a total of 2,195,784 diagnostic tests had been carried out in the Islands, of which 4,070 correspond to yesterday.