La Fecai, concerned about the "blockade" of the socio-sanitary plan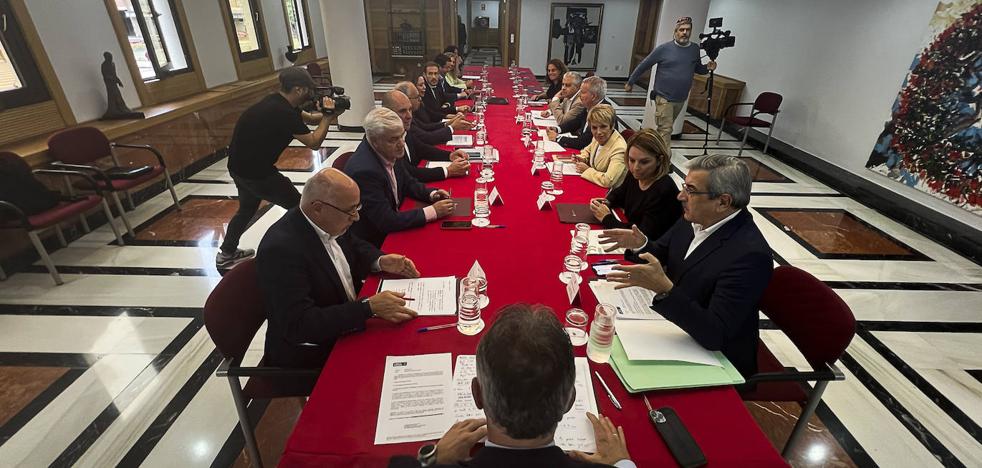 The president of Gran Canaria, Antonio Morales, points out that Social Rights has not closed the provision of funds with the Treasury
Los
councils are
"very worried" because the
socio-sanitary infrastructure plan go on
"blocked" in it
Government of the Canary Islands.
He
presidentis on duty from
Canary Islands Federation (Fecai) and owner of
Cabildo de Gran Canaria, Antonio Morales, pointed out yesterday that while
in the rest of the pending matters to negotiate with the autonomous community
"you see results"in the
socio-sanitary policy "has not been achieved
no progress».
The regional Executive and the councils found, in a meeting held in mid-January,
one way for
put an end to the "historical" demands» of the islands.
For them, work commissions were established aimed at settling the differences with respect to the
Canarian Financing Blockhe
Canary Islands Development Fund (Fdcan)las
transferred and delegated powers - especially in road maintenance - or the
socio-sanitary infrastructure plan.
However, Morales points out that, while progress has been made on other issues, the
socio-sanitary infrastructure plan "is still blocked". Explain that the
Ministry of Social Rightswho drives
Noemi Santanashould have summoned those responsible for
Hacienda to analyze the
disposition of funds and the
flexibilityd in its use «but they have not met and
We have not received a single euro from last year».
As for the
dependency care agreementan analysis was planned for
update the costsespecially in high-performance positions.
"Today,
you haven't noticed that study nor of the real costs, despite the fact that there has been a considerable increase that makes work difficult, especially for the third sector, "says the president of the Cabildo.
Roads

where they have occurred
agreements It is in the conflict that was maintained for the maintenance of the
roads.
He
Minister of Public Works, Sebastián Franquis, agreed yesterday with the public works advisors of the seven councils the
module update of the costs of
Conservation and maintenance of the highways of regional interest that have been put into service and transferred to the island corporations
between 2015 and 2022.
Thus,
10.1 million will be distributed annually between the councils to finance the maintenance of the road network, something that had not been done since 2015.
Between 2015 and 2022 they have been delivered to the councils by the autonomous administration
a total of 91.2 kilometers of roads and tunnels on various islands, although not one euro had been contributed for their maintenance.