La Coruñesa viral for abroncar at young people in the bottle in Madrid: "People confuse the end of the state of alarm with the end of the pandemic"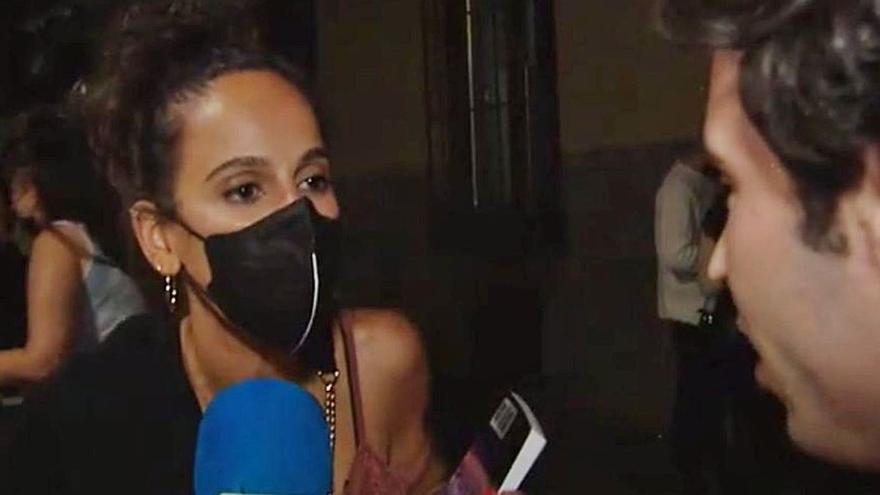 The end of state of alarm He left images of celebrations and bottles as if the pandemic had ended. In the middle of a celebration in Madrid, the Coruña was found Chela santalla, who was in the capital for work, and his reaction was none other than snoring the young people who were without a mask. Cameras Mediaset they recorded their speech. The networks did the rest and it went viral.
– Was it a spontaneous reaction?
-Totally. Nothing premeditated. I flow through life, so it was very impulsive. We had eaten in Malasaña and at that moment we were coming to have a drink in the Plaza del Dos de Mayo. We ran into the fuss when we were going to Tribunal to accompany some friends to the subway. I saw the reporter and the cameraman, and when I realized that the young people were talking about celebration without the mask on … What everyone saw happened.
-What did you see in the streets of the city of Madrid?
-The street was full of people. It seemed there was no COVID-19. Jumping, drinking … Many boasted of freedom, but the mask was left at home. I keep emphasizing that the cameraman and the reporter were working, exercising their profession, and those young people did not have their masks on. The conversation lasted a little longer than what was seen on television. Because I insisted that he put on the mask and the kid told me he was drinking. Then I turned around and left. Without say goodbye.
-Did you ever think that your reaction would go viral?
-Not. Yes, when we left, my friends told me I was crazy. Gave me the routed. At home we kept laughing. The next day, they told me: "They will not take it out." I thought they would be more interested in taking out those who do the wrong things than those who we abronarno. But by noon I received messages. And at night, the same. Twitter links were passed to me and everyone applauded my reaction. I thought again "tomorrow this is over." But not. In the morning notifications of everything that had been mentioned to me did not load me.
"The only thing in which I rectify is that I said that Madrid is a shame, but Madrid is a wonderful city and what is a shame is what is happening"
-What did you find in those messages?
-Almost everyone has good and beautiful words. I am getting good things. It makes me think that people think my attitude was correct for defending journalists and asking the kid to put on the mask. It is also true that there is always a sector that takes advantage of the anonymity of the networks to do evil.
– Some critics indicate that you were drunk.
-I wasn't drunk. I don't drink regularly. I only had a few summer reds. If she had been drunk, she wouldn't have said it like that. If they say it by swearing … I'm a foul-mouthed person. It's not politically correct, okay, but it's my way of being. It came out like this.
-What messages do you keep?
-There are two that are very pretty. A toilet wrote to me for Twitter, that they had talked about this intervention and that there was a need for people like me. I retweeted it. They are the ones who are there in the front line and the ones who did more than any politician to stop the pandemic. A high school teacher also wrote me that she was going to open her class by telling my story. Putting myself as an example of how things should be done. It's a pride for me. There were also people who said that I am a worthy daughter of my father. I suppose that when they saw my last name, they had no doubt. My father worked in the departments of Sports and Social Services until he retired with the pandemic.
-He regrets?
-Not. The only thing I rectify is that I said that Madrid is a shame, but Madrid It is a wonderful city and what is a shame is what is happening. Although I now live in A Coruña, I was there for ten years and I am very close to that city. I would never say anything bad about Madrid. At the time I expressed myself that way. But it is that people confuse the end of the state of alarm with the end of the pandemic and it is not like that.