'La casa de papel 5': Has the Professor infiltrated the army?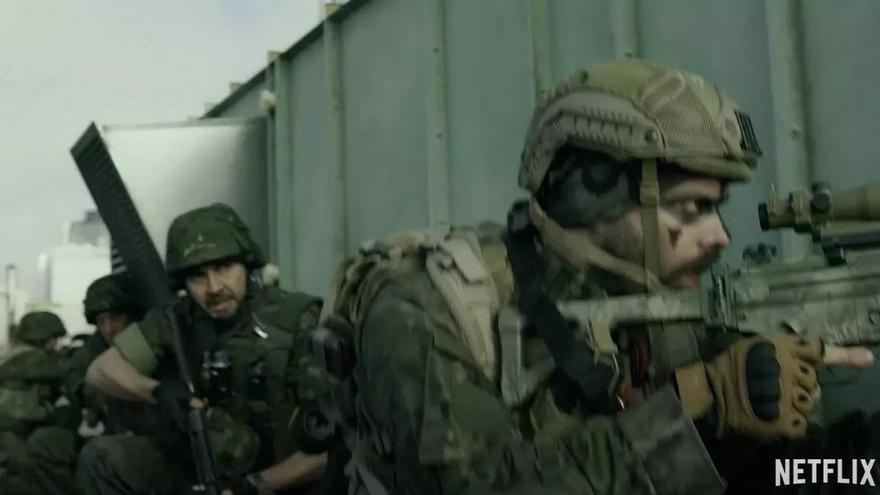 On September 3, the absolute war will come to 'The Money Heist'. The first part of the fifth season premieres. The trailer showed that it will be a bloody battle, in which the Band will be alone in the face of danger, since the Professor has been captured by Inspector Sierra, but … What if the trailer showed a detail that would change everything's perspective?
Colonel Tamayo has ordered the army to enter the Bank of Spain and finish, once and for all, with the members of the band that are still alive. There is a very short sequence in which a squad is seen entering the compound. In second 35 of the trailer, it can be seen to be led by a soldier whose features are remarkably similar to the Professor's.
Hence, the public wonders: has Professor managed to get rid of Sierra and infiltrate the army? It would not be the first time that the leader of the group has successfully masqueraded as a member of the security forces. With which, it is not so far-fetched that fans think that the soldier could be the Undercover Professor.
However, The question remains of how he managed to get rid of the former inspector. In the same preview, it can be seen that Sierra has chained Sergio Marquina. Either the Professor is Houdini or Sierra would go into labor, which would also make sense given the advanced stage of her pregnancy.
We will have to hope that Netflix release another preview or the premiere of the first part to find out if the Professor has infiltrated the army and, if he has, how he manages to escape from the clutches of Sierra.