La 1 will televise this Saturday the José María Forqué Awards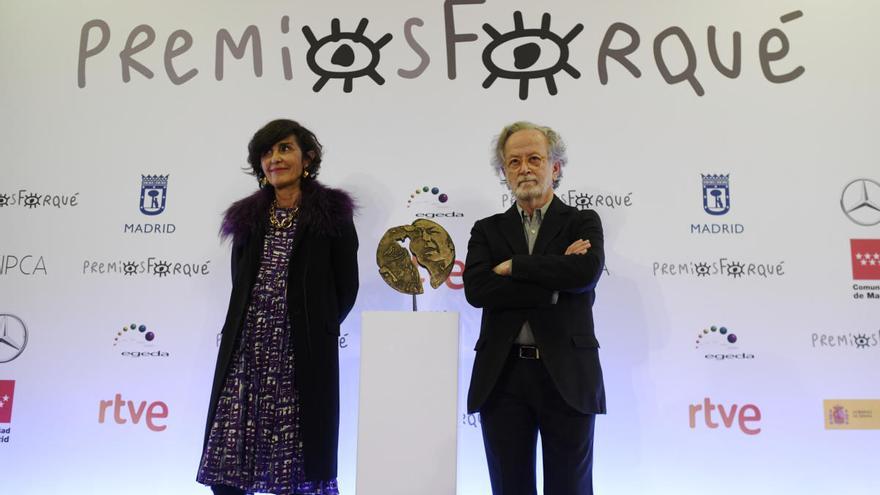 The 1st of TVE will offer this Saturday the 26th edition of the José María Forqué Awards, starting at 10 pm, as announced by the public Corporation on Tuesday.
RTVE has highlighted that the awards will be delivered in an act "with all health security measures" and with the assistance of representatives of institutions, nominees, guests such as Imanol Arias, Belén Cuesta, Ana Fernández, Álvaro Morte, Ester Expósito, Natalia de Molina, Javier Gutiérrez, Elena Furiase, Bárbara Lennie, Miguel Bernardeau, Brays Efe or Alejo Sauras.
"It will be a tribute to all those who have suffered the crisis of COVID-19 and the cultural sector, particularly the audiovisual sector, one of the hardest hit by the pandemic ", he assured.
He also highlighted that the gala will feature performances by Pablo Alboran and Pablo López, and with the humor of JJ Vaquero and Sara Escudero. In addition, Fernando Colomo and Beatriz de la Gándara will receive the Gold Medal, which is awarded ex aequo for the first time.
EGEDA, a non-profit organization for the management of audiovisual producers' rights, created these awards in 1996 with the aim of disseminating the importance of the Spanish audiovisual and film industry, promoting the figure of the producer and awarding the best productions every year Spanish for their technical and artistic values.
The 2020 José María Forqué Film Award is organized by EGEDA, with the participation of the Madrid City Council, the Community of Madrid and RTVE, and has the collaboration of the Ministry of Culture and Sports and other sponsors such as Mercedes Benz, FIPCA and FlixOlé.