Kroos leaves the cave | sports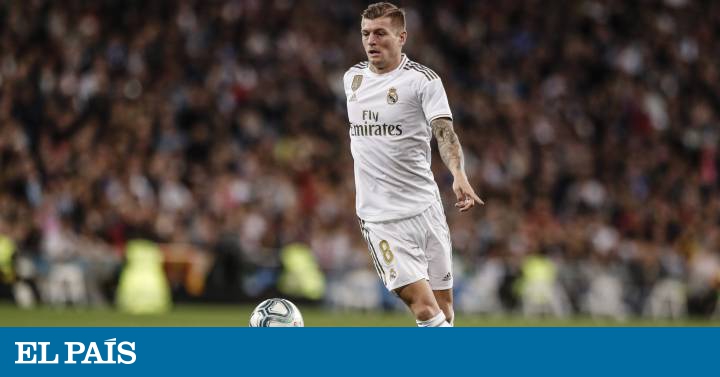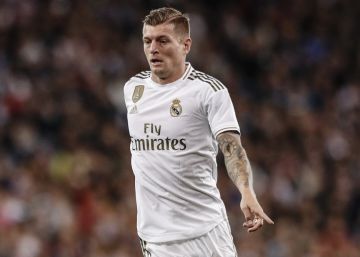 Last May, Toni Kroos (Greifswald, Germany, 29 years old) offered his first press conference in Spanish, having turned to English in his previous interventions. Five years after signing for Real Madrid, in 2014, the German celebrated its renovation until 2023 – "The last one," he said, "daring to respond in a language with which he felt at last relatively comfortable. "I don't speak it well, but I understand it," he joked.
That renovation fit badly with the long-awaited revolution that surrounded the club's atmosphere, and that did not contemplate a future value in Kroos after having completed its worst season in Madrid. Half a year later, the German medium receives, in addition to the repeated praise of his coach – "He is a player who almost never loses the ball and gives us fluidity in the game" – that of a hobby that has observed a total transformation in A player who has improved in all his records, and who this afternoon against Eibar in Ipurua (18.30, Movistar LaLiga) can continue to improve them.
"Toni is football and has a very clear intuition in this profession," they say from the club. "Last year he knew in real time that it was wrong. It wasn't him, so he decided to prepare on his own with a physical trainer two weeks before starting the preseason. Now it feels good, "they admit.
That extra preparation has allowed him to complete the 1168 minutes he has accumulated this season in the 14 games he has played (he is the 5th most used player by Zidane), and in which he has scored three goals (last year he signed one in 43 meetings), and has given three assists (six in 2018-2019).
More auctions and kilometers
With the reinforcement of Valverde in the center of the field, and the perennial custody of Casemiro, Kroos has increased its radius of action, which now reflects a greater presence in the opposite area. The statistical tables show that in only a third of time it takes more than half of the actions in that space than in the entire past year: 19 to 32. It also ends more on average, 30 to 49; and he does it with more certainty to goal 13 to 16. Only Benzema improves his numbers in attack in League: 40 shots to 21.
Also questioned for its low solidarity involvement in defense, the reconfiguration of the German has turned the tables around. According to the UEFA sample, Kroos credits 43 kilometers and a half in the four Champions matches he has played (almost 11 on average), more than any other player in Madrid. Next on the list are Carvajal (39.9), Varane (39.5) and Casemiro (38.9).
Curious, passionate reader of the NBA and Roger Federer, Kroos, prankster and good casterHe also enjoys talking with Sergio Ramos about how to improve the team's game. "He likes to talk about football but to find solutions to tactical problems, he has no coach soul, much less, he is a very practical man. With Sergio, he coordinates the balance between the center of the field and the defense ", they expand from the club, where they are delighted with a player who maintains the habits of soccer players from another time. "He has not changed his model of boots for years. He doesn't want modernities, just simple, leather boots and no weird things, "they expand.
In Madrid they also remember that in the first training sessions with the team that was then directed by Carlo Ancelotti – "Kroos is never worried, he always plays very easy", the Italian promulgated at that time -, he asked to get with the Spaniards to become familiar with the language and with the jokes they made. "In this sense it is one more Spanish," they describe.
Since that premiere Spanish until today they have mediated several interventions in the same language, which have only reinforced the idea that in his sixth season in Madrid, Kroos feels more comfortable than ever.
You can follow EL PAÍS Sports in Facebook, Twitter or subscribe here to the Newsletter.