Krapp on bicycle | Culture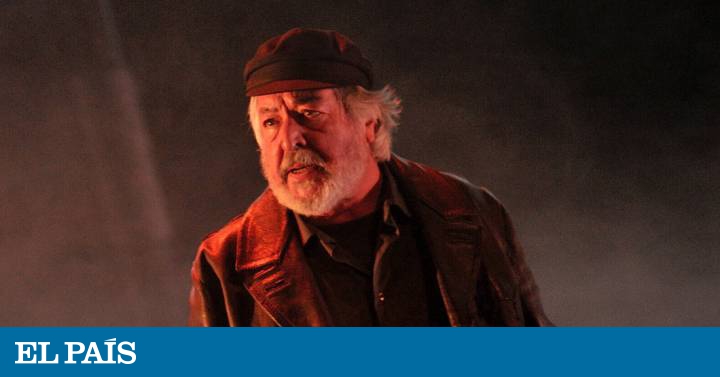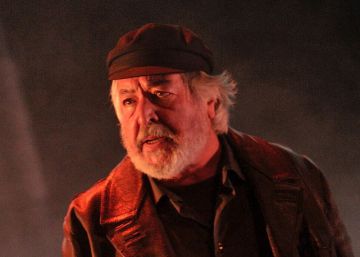 "Beckett has accompanied me half a life or more, "the actor and director tells me Joan Anguera, to which the word veteran falls short. Are there "veteran" Indians? His tribe, La Gàbia de Vic, which was active thirty years, started and closed with two pieces of the master: Poem in 1974 and End of departure in 1990, although they resurrected briefly in 2011 with a new assembly of Godot. In his youth, Anguera tells me, he had a Beckettian passion that has not left him. He felt very close to him, and soon he also came to the conclusion that life did not make sense, but since you are here, you better go on pulling. "Waiting for Godot teach that They go on in the middle of nowhere. Or Winnie in Happy Days. She is trapped on the ground and has a gun on her side, but she does not take it. Beckett does not believe in love or happiness, but believes in vital movements. Concrete things: that's what he believes in. " Later he tells me: "And we must not forget that he entered the resistance, he did not just contemplate trees. He was in the Vaucluse, very close to Avignon. Beckett teaches many things. Among others, to not give you importance. His texts tell you: you do theater, but do not create a genius. "
Anguera wanted to tell me about a find "that will amuse you," he added, and that he had almost forgotten. One of his favorite pieces of Beckett is The last tape, a singular double monologue Krapp, the narrator, is a mature and lonely man, who for years carries a kind of oral diary, with entries of youth recorded on a tape recorder. Anguera directed and represented her in Vic, in 1976, in the Catalan version of Martí i Pol and with the help of Dolors Solà. He came up with the idea of ​​occupying a very large, empty room, which the set designer Pep Vernis filled with emblematic Beckett objects. "Like Molloy's bike, for example. There were no chairs, only mattresses. Very of the time. In other words, they would now say that it is very modern. "
And now the find comes: he has found the tapes he recorded and used then. When he did the work, he was barely 29 years old. "According to Beckett, Krapp must be 69 years old. In any case, he must be a man with a lot of life behind his back. A man who, listening to the voice of his youth, except for the beautiful memory of a girl in a boat, thinks it was a care memo. And that is another of the things that I agree with most. " Rewind It is clear that it is the age of the character ("I'm afraid more, but I can pass for 69"), although what dazzles me is that unusual astral conjunction: an actor with the age of Krapp more or less in the present but especially in the record of his past: the tapes of 30. I tell him that he should represent her again. The Indian Anguera laughs again at his shadow. With eyes, like Beckett. Or like Molloy, forest inside. By bicycle, happy.
(tagsToTranslate) krapp (t) bicycle (t) beckett (t) have (t) accompany (t) average (t) medium (t) life (t) say (t) actor (t) director (t) joan anguera (t) word (t) veteran (t) remain (t) short (t) short



Source link