Koko-Jean Davis: "Being part of a music group is like being married or in a relationship"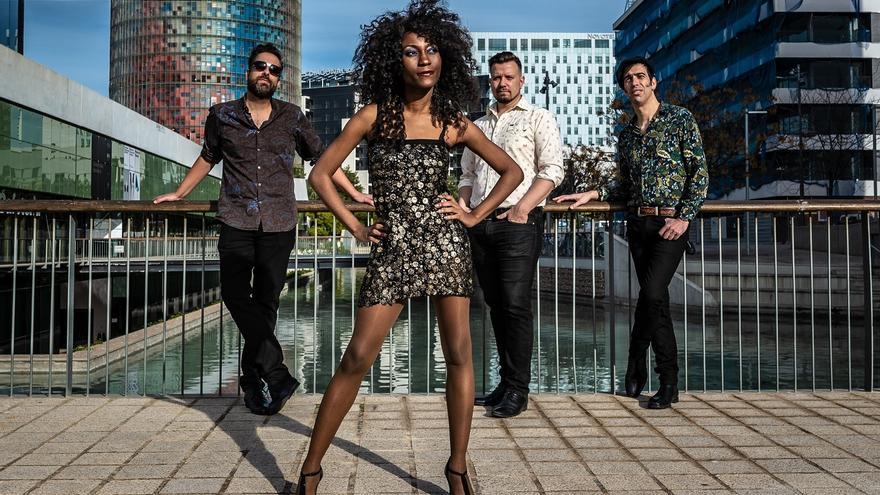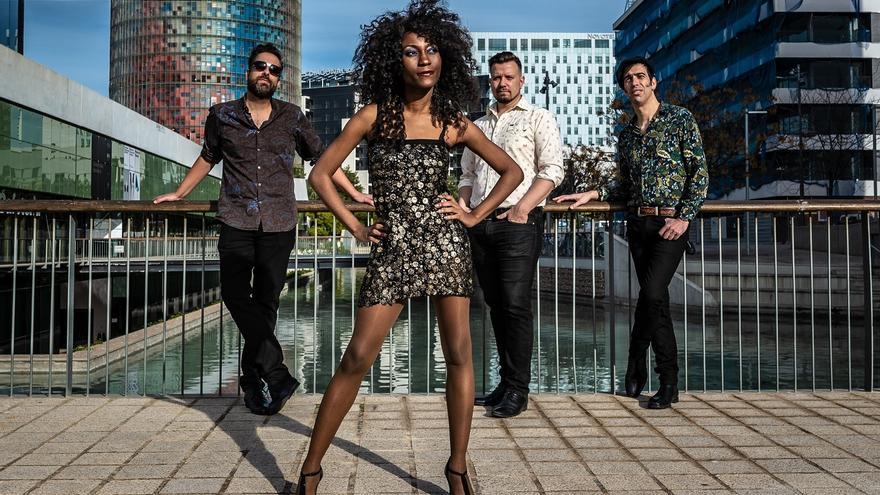 With the consummated divorce with The Excitements, a formation in which she was a front-woman for a decade with her explosive and charismatic voice, Koko-Jean Davis returns to the stage again. 'Shaken & Stirred' (Good Rhythm), whose title refers to the way in which James Bond always asks for his Martini, Koko-Jean & The Tonics begin their recording career. A christening in which the people of Barcelona drink from a range of genres without borders and that will go on sale on Friday, October 8.
-What has changed in the three years that have elapsed since your end of the stage with The Excitements?
-I wanted to explore new territories. I wanted to grow and this project has been growing for ten years, although until now I had not been able to give it all the attention. Finally, plan B became A and it really changed my way of looking at music. This training supposes an artistic growth that inspires me more creativity and freedom of expression.
-However, can we talk about a friendly separation?
-Being part of a band is like being married or in a relationship in real life. Once you have peaked it is better to concentrate on new adventures. We finished well. I really wanted to go out, I needed to expand, but there is no bad blood.
-On what influences does the proposal for this new project revolve?
-With The Tonics I wanted to balance the two parts of Koko-Jean, because a part of me is also very homemade. I wanted to learn from musicians that I admire like Víctor Puertas, Dani Nel·lo or Dani Baraldés. So, we started out as a blues band, with a bit of rhythm & blues, but in the end any style we played within black music turned out well. Therefore, the proposal is very eclectic with influences such as Alabama Shakes or Sharon Jones among many others.
-Did you record your second EP with Dani Nel·lo, 'Please Mr. Milton'. Can you consider yourself as a sponsor?
-He is a reference and a library, a teacher who since the eighties is one of the great representatives of rock'n roll and rockabilly in this country. He is a musician that I admire very much and for me, being able to collaborate with him is a great honor. There is always very good chemistry. He knew me from the projects I'd been on before and one day we decided to get together and give it a go. However, the two projects must be differentiated. On the one hand there is The Tonics, with whom we have a more rock'n roll spirit, and then there is Koko-Jean & Dani Nel·lo, with whom we do more rhythm & blues and soul from the 40s, 50s or 60s. the way not to create confusion.
-How was 'Shaken & Stirred' created?
-We had been playing together for ten years and it was hard to find the time to make an album. In the end we take advantage of the quarantine to do it. It was a pretty organic process. We are four musicians with four different styles. I come from soul, Víctor Puertas comes more from blues, Dani Baraldés comes more from rock and roll and Anton Jarl comes from the world of jazz. This album has a bit of all these genres. We have managed to find our sound and when a song of ours is heard it is easily identified. There is a very beautiful ballad sung by me with Víctor, there is a song dedicated to George floyd and to civil protests ...
-Music, and especially genres like soul, have always been linked to social struggle. Should we continue to claim the fighting spirit on stage?
-We live in very special times, with the pandemic and with all the violence that is happening in USA or in Afghanistan. Precisely one of the songs that are part of our first album is 'Movin on', which wants to remember the need to fight for the right and not forget. I wrote it to encourage all social causes that need it.