Koeman: "This is what there is right now"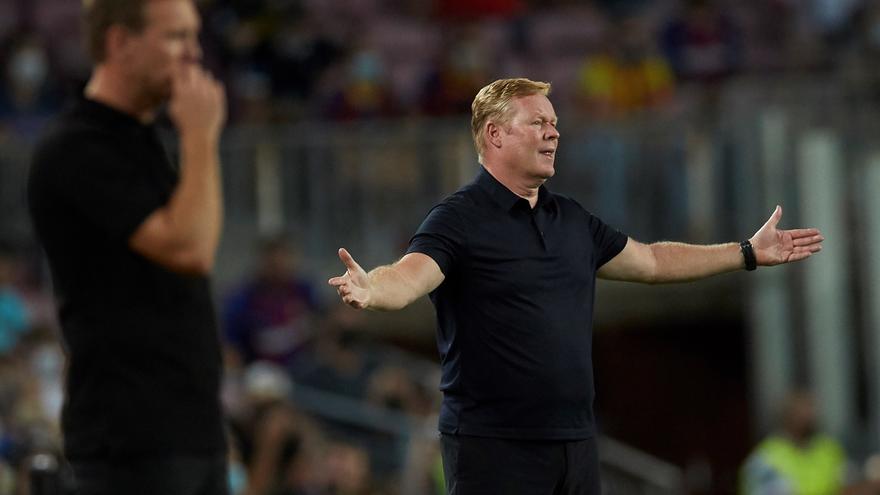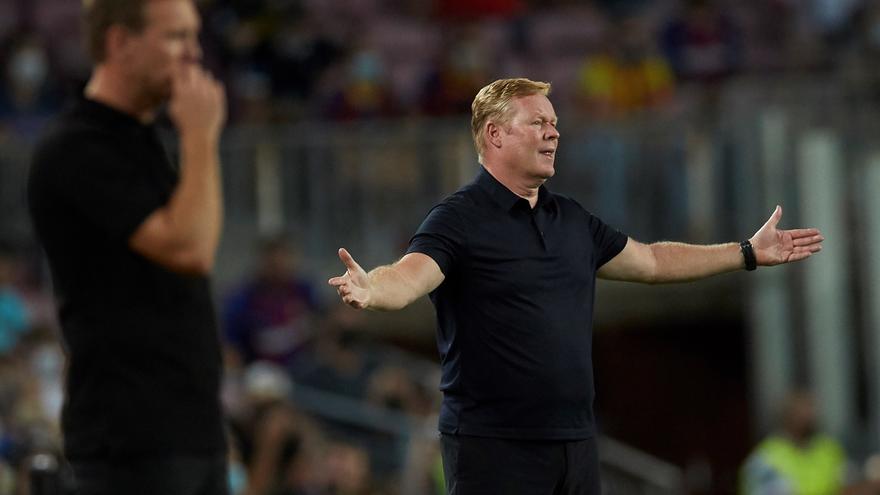 The coach of the Barcelona, Ronald Koeman, explained this Tuesday that "this is what there is right now" after losing 3-0 to Bayern Munich at the premiere of the Champions League at the Camp Nou.
"The team played the first half well, but you have to know the conditions of the players. Jordi Alba was ill at night, Luuk de Jong was playing his first game with Barça and you have to see the changes that we have made and those that he has been able to make. Bayern. You have to be realistic in life, "added the Barça coach in statements to Movistar +.
Koeman insisted that the moment that Barça is living does not give much more than what was seen against the German team: "There is a difference in the quality of the equipment. Bayern is a team that has been with these players for a long time. In two or three years our young footballers are going to be much better. It is very difficult to accept the situation, but you have to improve things. "
However Koeman was slightly optimistic for the near future: "We are going to recover people like Dembélé, Ansu Fati and 'Kun' Agüero, and Coutinho and Luuk de Jong will be in better shape. Today we only had three forwards available. "
Despite the large result and the poor image shown by Barça, the coach considered that his team started the game "well" and had "bad luck with the first goal", which came on the rebound after a shot by Thomas Müller. "From 0-2 (which has arrived in minute 56) it has been very complicated and Bayern have proven to be better than us today"he admitted.
Regarding the change of Jordi Alba, who was substituted in the final stretch of the game visibly 'touched', said it was "due to fatigue and muscle discomfort he had."
Also, he complained that he didn't like them "the whistles to Sergi Roberto" when he was substituted and defended him argued "that he is not a winger (the position he held against Bayern) and not a right back."