Koeman: "The penalty was very clear"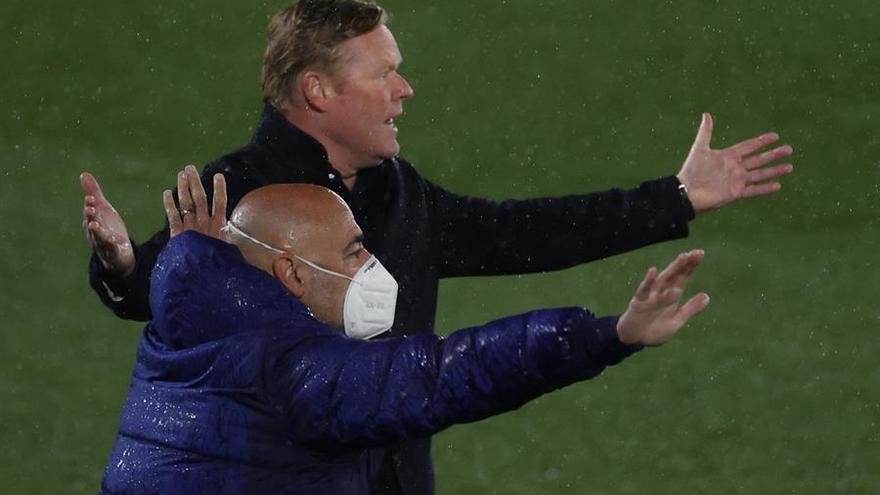 Ronald Koeman, Barcelona's Dutch coach, lamented the defeat against Real Madrid, criticized an action inside Mendy's area on Martin Braithwaite, which he said was "a very clear penalty", and confessed that" once again "they have to shut up because of the referee's performance.
Real Madrid, with goals in the first half from French Karim Benzema and German Toni Kroos, beat Barcelona, which reduced the difference in the second half with a goal from academy player Oscar Mingueza.
"Once again we have to accept it and we have to shut up. I've already said what I think and that's perfect. If it's not 2-2, of course. The other thing is something else. You have to ask for extra time and there are things that have happened, but it's very clear penalty and there is no VAR. I don't know why there is no VAR in Spain. Everybody thinks it's a penalty, "said Koeman, who asked the reporter.
"Have you seen the play? Is it a penalty? If you don't want to get wet, don't get wet," he said, before leaving the interview.
"Everyone has seen the game and I think that if you are from Barcelona you are hot and very unhappy about two referee decisions. Even so, first I want to say that in the first half we have not been well, neither attacking nor defending, and that in the second we improved, "said Koeman, speaking to Movistar +.
The Dutch coach criticized the referee's performance and stressed that only "the referee asks to make the right decisions" because Mendy's action with Braithwaite is a "penalty.