Koeman, rebuked at the Camp Nou exit after the defeat in the classic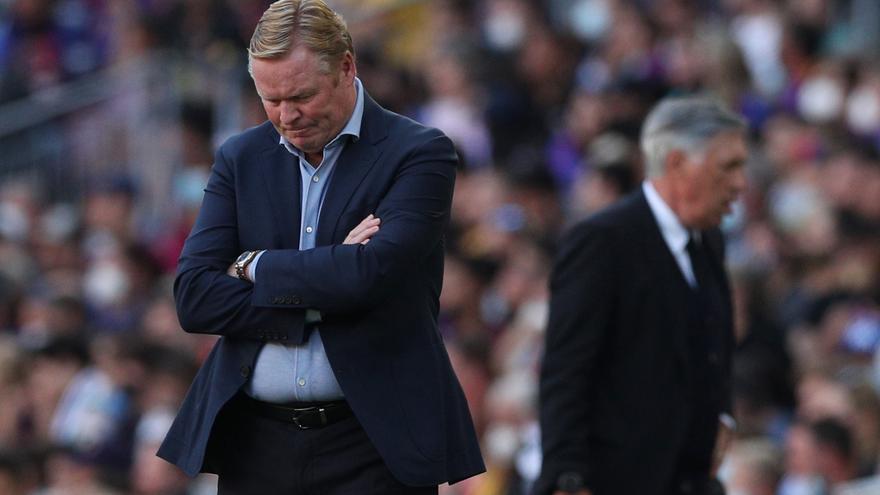 Abandoned Ronald Koeman Camp Nou through gate 14 after the defeat in the classic against Madrid. As always. But dozens of fans were waiting for him, scolding him when he left the stadium. Not only that. They also insulted him, in addition to pouncing on the car without any security measures on the part of the club, causing a risky situation.
They threw themselves on top of the car, raising the tone of the insults in addition to pounding his vehicle in a moment of high tension that had not been seen in the vicinity of the Camp Nou for many years. And less in the figure of a coach as he now represents Koeman.
Drove Koeman that vehicle, already back home, among those enraged fans, after the fall with Madrid, who endangered their integrity in a regrettable image that even caused a quick statement from the Barcelona, denouncing the intolerable attitude of those followers who called for Koeman's departure.
"Barcelona publicly condemns the violent and disparaging actions that our coach has experienced when leaving the Camp Nou", has indicated the Barcelona club in its official Twitter account." The club will take the security and disciplinary measures so that such unfortunate events do not happen again, "he added.