Koeman: "I know there are names, but I just have to think about winning"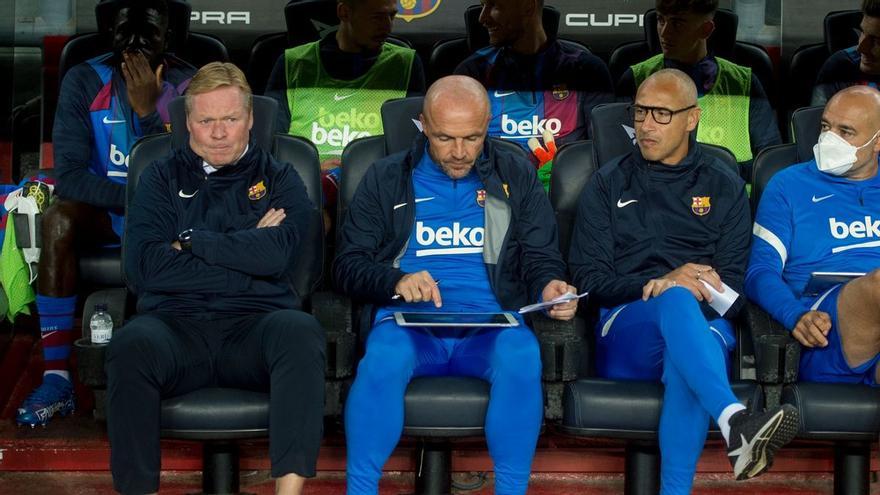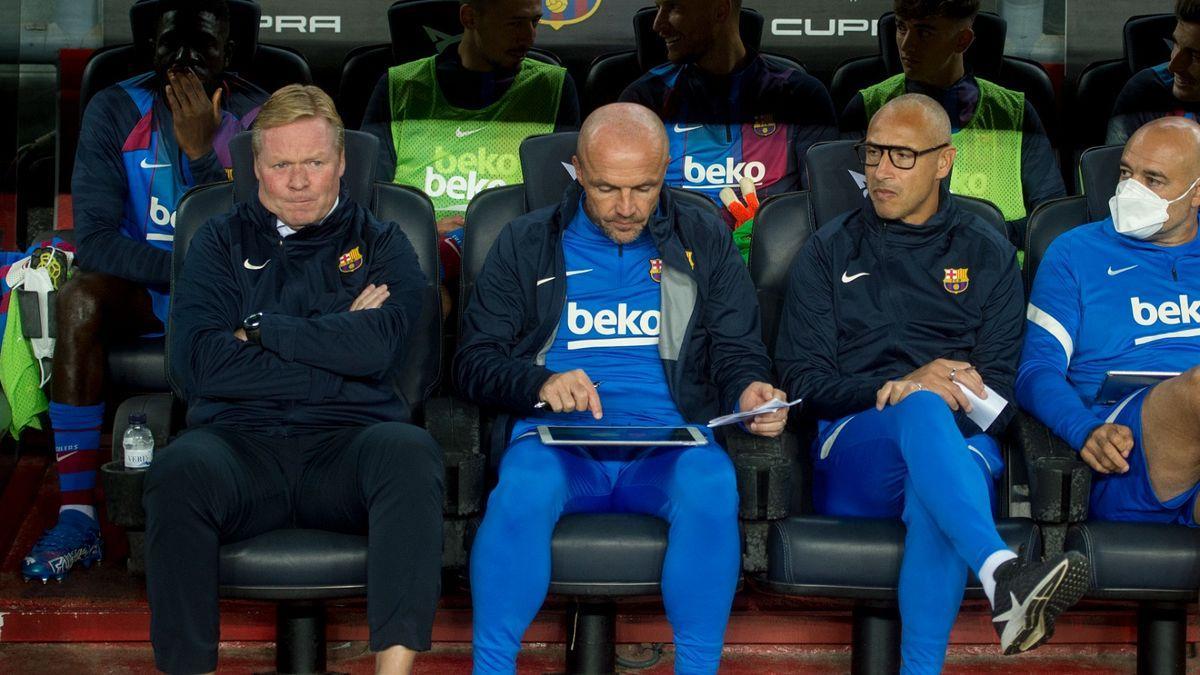 There was no communication. Appeared Ronald Koeman, calm, relaxed, diplomatic, without the frankness and forcefulness that is used to. The technician appeared to discuss the return of Ansu Fati, who wants to give 15 minutes if all goes well this Sunday against Levante, and to analyze your relationship with the president Joan Laporta, just now that his future is in serious danger.
"I can not say much about this issue. I have not been involved in reading the press for a long time," said Koeman, acknowledging, yes, keep abreast of the candidates managed by the club (Xavi Hernández and Robert Martínez) to replace him. "I know the names and rumors out there, but all we have to do is win games," said the coach.
"I must put energy into things that I can control and not waste energy on things that I cannot control," Koeman later declared, aware that his future depends solely and exclusively on Laporta. Even in his tone referring to the president has been much lower than on other occasions. "The president is the most important man in the club. You can speak and you can give your opinion, I have no problem, "he confessed.
The coach chatted with Laporta on the trip back from Cádiz, addressing, above all, the refereeing controversy and also focusing on the fact that the team does not take off with a defeat (Bayern) and two draws (Granada and Cádiz). "I have to be involved in work and win games. The rest does not interest me"Koeman insisted.
"Since the day of the announcement, nothing has happened. We were talking on the plane about the Cádiz match and nothing else," Koeman revealed to try to project an image of calm in the club, despite the storm that is being experienced.
Chat with the captains
In that sense, he has done self-criticism for his expulsion from the Nuevo Mirandilla, which will prevent him from sitting on the Camp Nou bench this Sunday fulfilling the first of the two penalty matches. "I have enough arguments to complain about this issue, but you have to accept it and think, above all, that it is not repeated," said the coach.
"I must be calmer, I have to learn from this. I must think about the team. But I am human and there are times when it is difficult to accept this," he said about his expulsion after indicating that there is no division between the ambition proclaimed by the staff, as was heard in the speeches of Piqué and Sergi Roberto after the 0-0 of Cádiz, and the realism that he proclaims.
"Every player and every coach wants to win games and wants to win titles. There is no difference of opinion. I have spoken with them. And in the general message they agree"Koeman stressed." There is no difference of opinion between what they say and I, "he specified before emphasizing the lack of effectiveness shown by the Barça. Only eight goals in the six games he has played, which portrays the poverty of the Barça attack.
"In the last game Memphis feels very responsible for not scoring to have won. But I have told him that he must not be obsessed. Although you have to look for that effectiveness. It costs us, it costs us, it costs us to create and harm those teams, you depend on players who have one against one, speed ... ", said Koeman. Players who right now do not have.
"We know that in recent times we have lost players who had that effectiveness, we must not forget," the coach recalled, although he avoided pronouncing names. He did not cite Messi's. Neither is Griezmann's. Not even Suárez's. But if he left a forceful phrase: "As a coach I have accepted player departures for the financial good of the club".
And the team, of course, is paying it now, no matter how young people like Gavi appear (he debuted as a starter in Cádiz at 17 years and 49 days) who are not only the future of the club but also the present. "He has shown in a very short time that he has a place in this team."
Aware that time is running against you if you don't beat Levante and Benfica before appearing next Saturday, October 2 at the Metropolitano against Atlético, Koeman chose the pacifying path. He appeared, the technician answered 10 questions for 14 minutes in the press room of the sports city of Sant Joan Despí, and another almost definitive exam was prepared again, with "only 17 field players".
Although he remembered, in case someone had forgotten, that Barça is "very limited in attack" because Ansu returns, that is true, even if it is only to play 45 minutes. But Dembélé, Kun Agüero and Braithwaite are still in the infirmary. "We have too many centrals, but in other positions we have almost no one. In the attacking part, upstairs, we are very limited."