Know the tools you can use if you feel harassed by sharing a car or accommodation | Innovation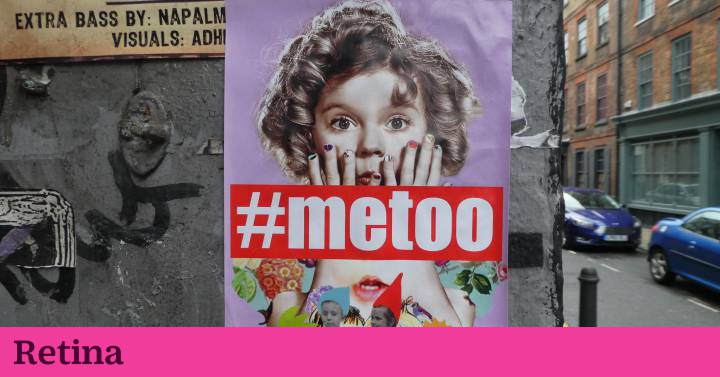 In 2017, the actress Alyssa Milano posted a tweet in which he asked that all women who had suffered some type of sexual harassment respond saying me too (me too in English). To this day, the tweet has more than 88,000 responses. This was the beginning in networks of a movement that sought to "give an idea of ​​the magnitude of the problem". He showed that the statistics documenting sexual harassment they were very far from the real figure because these situations are hardly denounced. They happen in any context and social space, day or night, on the way to work or your vacations.
Given the omnipresence of this situation, there are shared environments with strangers that can generate a certain distrust, as when we share a car trip or sleep with strangers. Aware of this situation, platforms such as Uber, Blablacar, Airbnb and Coachsurfing, where several strangers share spaces like vehicles or accommodation, they make available to the users different tools to act against situations of harassment and ask for help if they feel in danger.
This platform is used by two or more users to share the costs of a car trip. Situations of harassment have occurred "rarely", as explained by Itziar García, communication director of BlaBlaCar in Spain and Portugal. "We work to create a trustworthy community and, for this, we have developed several security features," he explains. One of them is traceability: the DNI of the users is linked to their telephone number, which facilitates identification in case there is a problem and "also serves as a deterrent", says García. "The traceability of whoever has been able to do it is absolute, the more information available, the easier it is to reduce it".
Regarding the protocol that the company has followed when there have been harassment situations, one of the precautionary measures that has been taken is to expel the user from the platform. Afterwards, the pertinent inquiries are made and, if necessary, they make the collected data available to the authorities.
When car sharing, some women may prefer not to travel with men, as you can read on the application page. "That's why we put Our users' option the option 'Only women', which is available since the launch of Blablacar, "García explains, this tool makes it possible for users to choose to travel only with other women, an option that is only used in 2% of trips and, in many cases, it is only activated the first time the user will use Blablacar.
Of all, this application is the one that involves less contact with strangers: most of the communication is done through the internet and sometimes the host and the guest do not even get to know each other in person. However, there are also cases of complaints of harassment in this environment. Natacha Garrido, of Airbnb press, says by email that, taking into account the volume of interactions among users, "the incidents are extremely rare."
All Airbnb reservations are subject to a risk screening before they are confirmed: they have predictive and machine learning systems to evaluate hundreds of clues automatically. "Although no background investigation system is perfect, we found that guests and hosts from all over the world are not on priority watch lists, terrorism lists or that they have been prohibited from exercising certain activities. between the hosts and the guests, "says Garrido.
All users who use Airbnb should embrace and accept community norms that openly include not committing "sexual assault or abuse, sexual harassment, domestic violence or robbery or trafficking in persons, as well as any other act of violence, or withholding nobody against their will. " They also have a 24-hour customer service.
This application provides similar tools in case of emergency. Give the option to share the trip in real time: each journey is geolocated and allows you to send it to friends or family so they always know where you are. They also use the valuation function so that users can share their impressions. They are used to take the necessary measures and "record trips with low scores and, in these cases, users can be expelled". Both have a 24-hour team that serves users in case of emergency.
Uber has an emergency assistance button integrated in the app to call the authorities and get help if you need it. "The app shows your location and the details of the trip, which will allow you to share the information with the authorities," they say from Uber. This is complemented by GPS tracking "from the beginning until the end of trips, so if something happens, we have a record of everything that has happened."
Of the applications mentioned, this is the least used in Spain. It is a platform where users receive other travelers free of charge. It is a community network that works almost autonomously. It is also the platform that devotes more space to the development of advice to avoid cases of harassment. It has a team that works exclusively in these cases, with a direct contact (you do not have to go through customer service) and gives more detailed details. Some of the essential tips they offer is to read the references of other users, locate a nearby hotel in case you need to leave the accommodation, leave any situation that makes you feel uncomfortable ("Do not worry about looking rude", reads the web) and always communicate through Couchsurfing so that the team can identify problems and react quickly.
The protocol they follow in the event of an incident is to advise the traveler to leave the place and report it to the local authorities. Then, report what happened to the Couchsurfing security team and leave a reference in the user's profile telling what happened. "While processing the incident may take a while, the reference in the profile is an instant warning to prevent others from leaving that user," the website reads.
(tagsToTranslate) know (t) tool (t) power (t) use (t) lay (t) harass (t) share (t) car (t) accommodation (t) platforms (t) uber (t) blablacar ( t) airbnb (t) couchsurfing (t) put (t) provision (t) user (t) different (t) different (t) act (t) situation (t) harassment (t) ask (t) help (t) feel (t) danger



Source link