Kit Harington denies Jon Snow: "The world doesn't need male roles like that"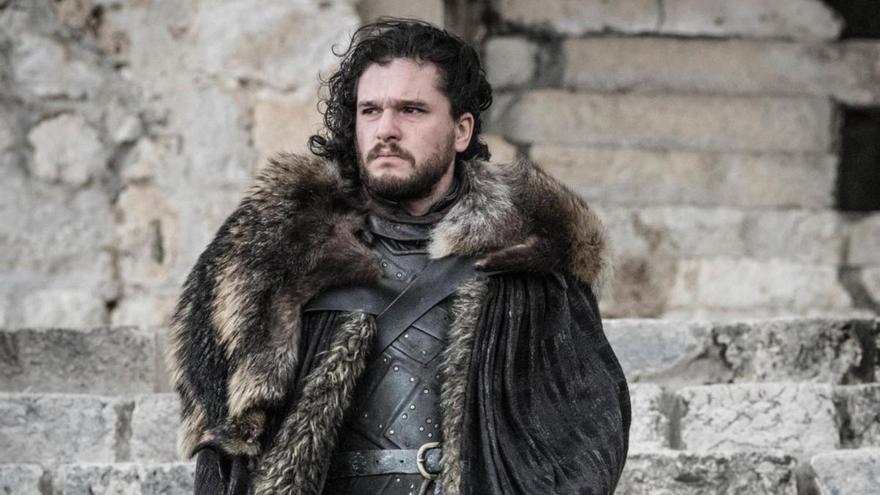 Kit harington rose to fame thanks to his role as Jon Snow. However, the actor has assured that he does not want to play more characters similar to that of 'Game of Thrones' and has stated that "the world does not need more male roles like that."
"I think emotionally men have a problem, a blockage, and that blockage comes from World War II, it is passed down from grandparents to parents and children, "Harington said in an interview with The Telegraph in which he criticized the hero's secrecy, his inability to show your emotions and to expose their vulnerability.
"We don't talk about how we feel because he shows weakness, because he's not masculine. Having played a man who kept quiet, who was a hero, I think that in the future, that's a role that I no longer want to play. They are male roles that the world does not need to see much more, "he added.
This is not the first time that the Briton has criticized the toxic masculinity. "What have we done wrong when it comes to masculinity?" He asked in an interview with The Sunday Times in 2018. "What is innate and what is learned? What is shown on television and on the streets makes young children feel they have to do this to be a man, "he lamented.
It seems that Harington has definitely said goodbye to Jon Snow and refused to reprise him in future spin-offs. "Would you want to go back and do more? Not"he told the BBC." It has been 10 years of our life. That is something very unusual for an actor, "he said.
After the end of the HBO series, Harington has only appeared in one chapter of the British version of 'Criminal'. The interpreter has signed for the Marvel Cinematic Universe and will participate in 'Los Eternos' in the role of Dane Whitman, the superhero known as Black knight (Black Knight). The film is expected to hit theaters on February 12, 2021.