Kira Miró heads the cast of 'How much remains for me'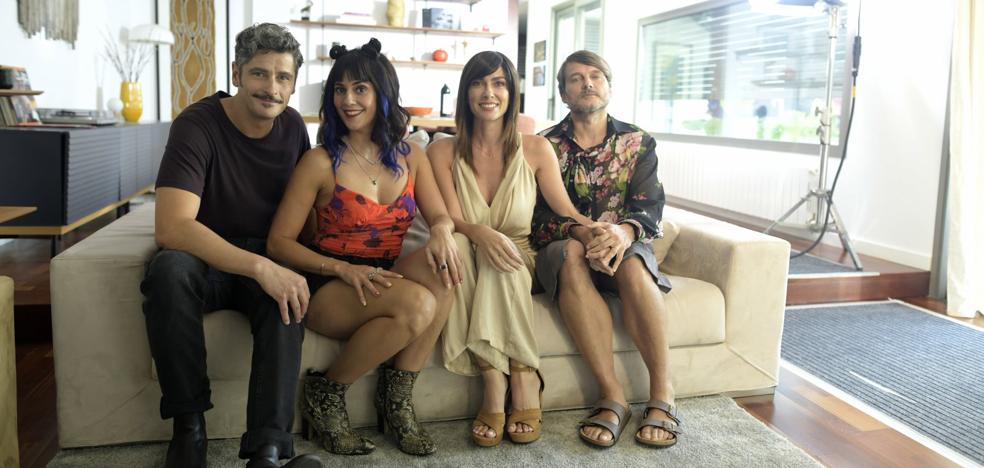 The Gran Canarian actress in Marta Buchaca's debut feature, in which Salva Reina, Antonio Pagudo and Eva Ugarte also act
Alamo Audiovisual Productions, 'partner' of
Sequoia Studios in the development of cinematographic projects, began on August 8 in Tenerife the filming of
'How much do I have left'an history about
Martha Buchaca ('Litus', 'Just Once') directed by
Caroline Bassecourt ('Acampadas', 'Rollers') and produced by Eduardo Campoy.
Starring Gran Canaria
Kira Miro ('Everybody does'),
save queen ('Who are you traveling with'),
Antonio Pagado ('Heroes de barrio') and
Eva Ugarte ('Look what you've done'), 'How much I have left', co-produced and distributed by
Against the Current Films, is the story of
a couple of doctors with a stable life that discovers the short life expectancy of one of them. From that moment on, they will try to take advantage of lost time, organize the future of which will survive the other and the protagonists will show their likes and dislikes openly.
Death

«We fear death and prefer to avoid it as if life were not going to end. We wasted our time, and yet if you had a chance to know the date of your death,
would you like to know? What does it affect?», reflects in a press release its director,
Caroline Bassecourtwho debuts with this story on the big screen after a long acting and creative career in television, film and theater.
'How much do I have left' is a
celebration of life created by Marta Buchaca, whose premiere on the theatrical scene took place barely a month before the start of the recording of this new collaboration between the Catalan playwright and Eduardo Campoy, after
'Litus' (2019) and 'Only once' (2021)whose script received well-deserved recognition at international festivals such as Almería and was nominated for best film at the 14th Gaudí Awards.
With this new project, they are already
eleven the productions of Campoy since the launch of Álamo Producciones Audiovisuales in July 2018.
With more than 90 films in his filmography, the renowned producer has produced blockbusters such as '
The best summer of my life', 'Till the wedding do us part' or 'Super agent Makey', among others.
In 2022, the independent production company is one of the most proactive on the big screen thanks to the premiere of 'La piel en llamas', 'Héroes de barrio', both presented at the Malaga Festival, and, soon, 'El Test', by Dani de la Orden, and 'Everybody does it', directed by Martín Cuervo.