"Killing Crabs": Liminal Margin of Paradise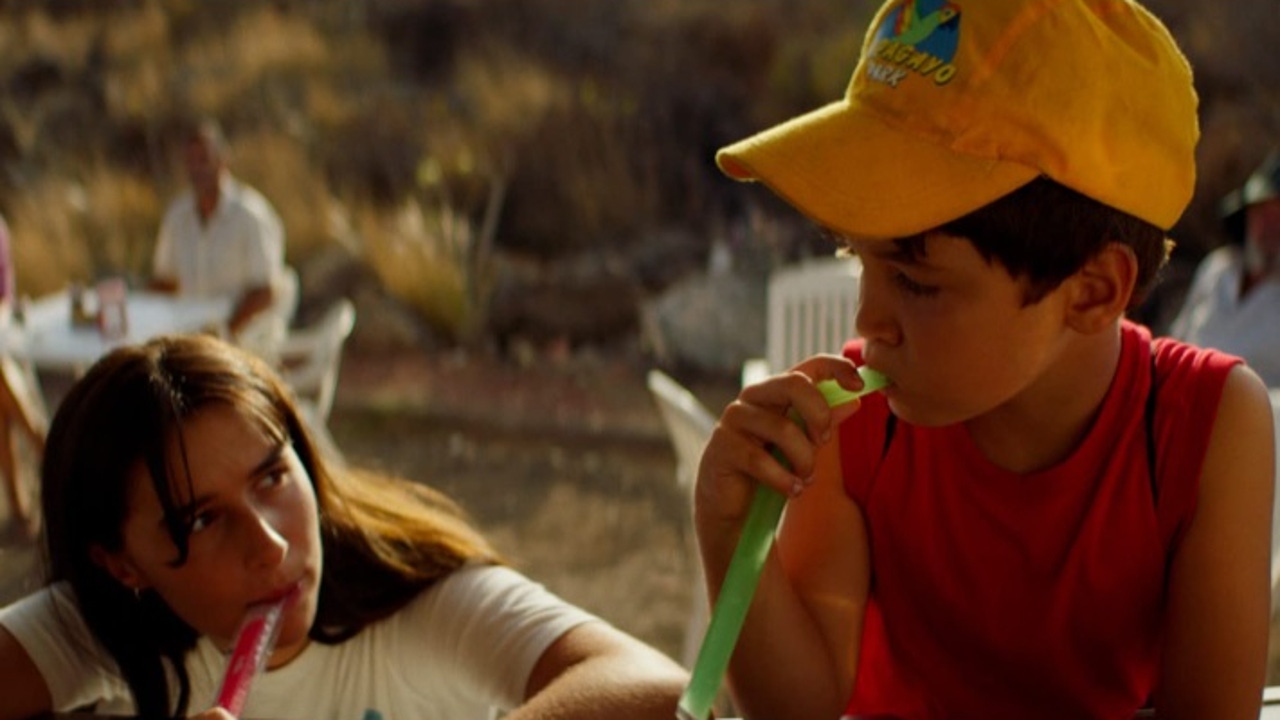 It is not a contemporary trend, much less, and we can find examples with more than a century of life in the cinema, but it is true that the increasingly frequent cyclical, economic and ethical criseshave caused the seventh art to look harder towards the end of life processes. It is impossible to understand modern festival cinema without exploiting the "coming-of-age" or studies on dependency and dignified death. It is as if the advent of the apocalyptic (pandemic, climate crisis, dispute of the hegemonic culture) had forced us to feed on stories of those who, due to sheer existential uncertainty, are even more lost than the bulk of the population. In fact, we could also analyze how that same trend has forced the midlife crisis to be taken towards the crudest comedy, with blockbuster results. But that would be for another whole discussion.
Crossing several of the mentioned themes, a film so extremely small that it becomes immense dawns: "kill crabs"by Omar Razzak. The film by the Goya-nominated director ("The first thing") takes us to Tenerife in the early nineties, liminal margin of Paradise, and home to two brothers with a mother who does what she can and, above all, who leaves them a lot of time ahead to find out who they are. Where are they really? With the spells of a "The Florida Project" to the Canary Islands, and a photograph with such texture and color that it seems that at any moment it is going to crackle before our eyes, the film invites us to spend time with these two children, discover their microcosm and understand at what exact point of maturation they are : she, in adolescent blossoming, He already understands his mother's negligence; he, still unconscious, ventures to discover empathy (and father figures) in the sun.
Americans say that the power of movies like this lies in being "hang-out movies", that is to say, experiences shared with protagonists whom we can and must understand from the first minute of footage. Perhaps the most obvious example is "Dazed and Confused", by Richard Linklater, who exploited something that "Killing Crabs" also pays attention to: there is nothing that connects us more with our fragility than the ability to surprise ourselves. Embedded in a cynical era, with the sausage manufacturing process as the opening of each newscast, Razzak's film is capable of giving us back the perception of innocence. And, of course, he does it from a comedy as subtle as it is brilliant: Michael Jackson's (real) visit to Tenerife, and his more than possible walk through the parrot park where the children's mother works, accelerates a plot in the one that first from folklore and then from the purest adolescent angst, Razzak builds a fable about the end of unconsciousness.
There is also room for environmental complaint, with a hotel as detrimental to the Canarian orography as it is to the houses of the neighbors who have been there for a lifetime and a half, but it is actually in its structure as an empathetic tale that the film is capable of moving. Rayco and Paula, each in their own way, will get lost in themselves, in their desires and in their most immediate desires. The children, played by Agustín Díaz and Paula Campos (awarded at the Malaga Festival), do not limit themselves to being themselves, to letting the film pass through them, but rather they allow themselves to be observed as in a documentary and, Just after, take the power of ethics on screenbecoming polyhedral, maturing with each minute of footage.
"kill crabs", perhaps one of the best films that has been seen in the last Andalusian date with the cinema, is the confirmation of Razzak as an incipient master of tenderness, a filmmaker capable of understanding what our eyes ask of the screen and, in Definitely, the empirical demonstration that the cinema of the margins in Spain does not have to be excessively posh, nor formally neglected without glorifying needs. The film, bright, exciting, extraordinary after all, brings us back to that exact moment when we first thought about whether we really wanted to be adults. And to accept, as we all accept, that the inevitable also has a point of enjoyment in its strange certainty. That is exactly "Killing Crabs", an emotional nude of doubts, their appearance and their stay in our psyche... with the occasional brightly colored parrot.