Kiko Matamoros explodes against María Patiño and 'Save me': "My privacy has been violated"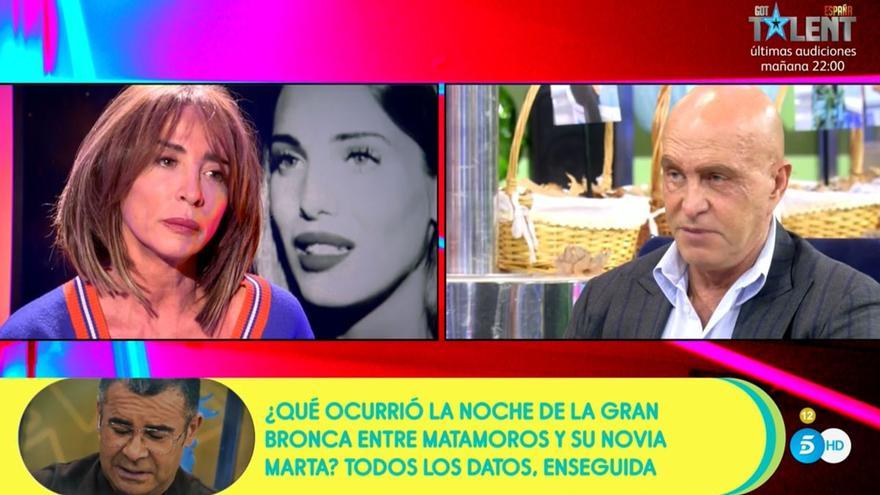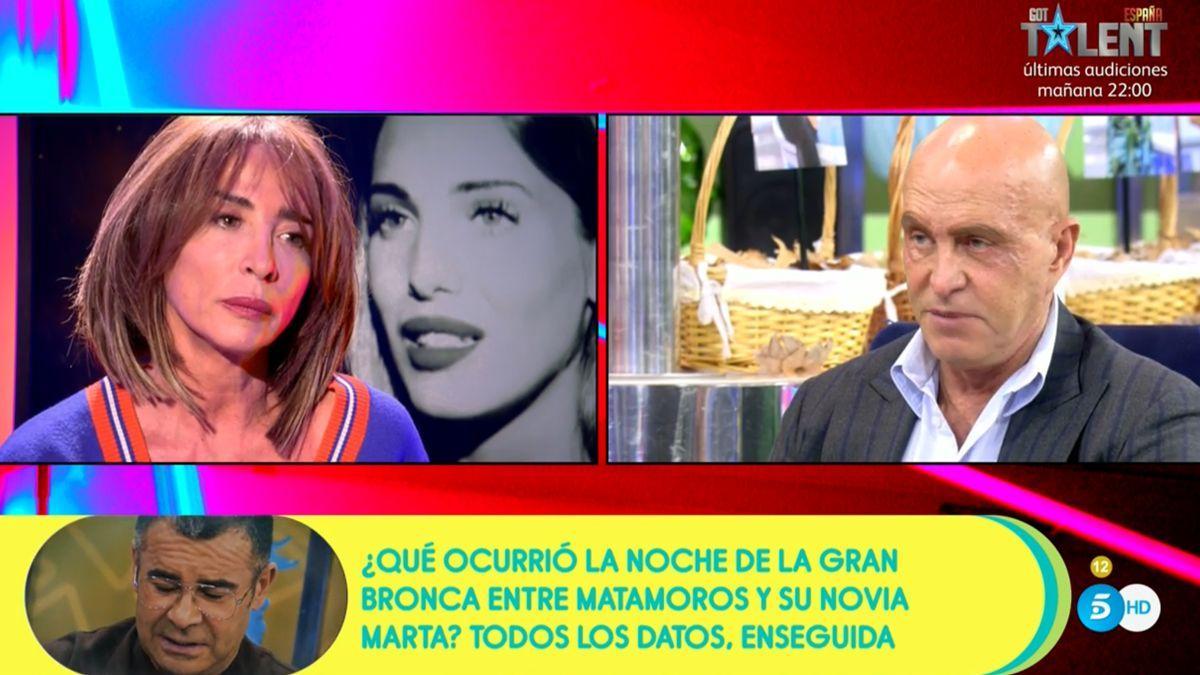 Kiko Matamoros has exploded this Thursday in 'Save me'. The collaborator continues to be at the center of the program's target due to the discussion he had last weekend with his girlfriend, Marta Lopez Alamo, and about which there are different versions.
During the start of the delivery this afternoon, Matamoros has maintained a tense face to face with Maria Patiño for the information he has offered these days about his relationship crisis: "I congratulate you. regret is that yesterday's hearing was not up to the crime effort".
"Have I committed a crime?" Asked the presenter of 'Socialite', to which his partner has responded affirmatively: "Yes, an intrusion to privacy".
"I had a conversation on WhatsApp (with Marta) that You can only know if you have seen it or if someone has seen it and told you. Someone has had to see it for you to reproduce it verbatim ", the talk show has maintained.
Later has insisted that her privacy has been "violated" and Carlota Corredera she has been forced to come to the defense of The TV Factory: "No one from the 'Save me' franchise has recorded a message or a screenshot of you with any camera. The source of the program and María have nothing to do with that" . "Therefore, it is information that does not come from a violation of privacy," the presenter stressed.