Kiko Martínez is proclaimed world featherweight champion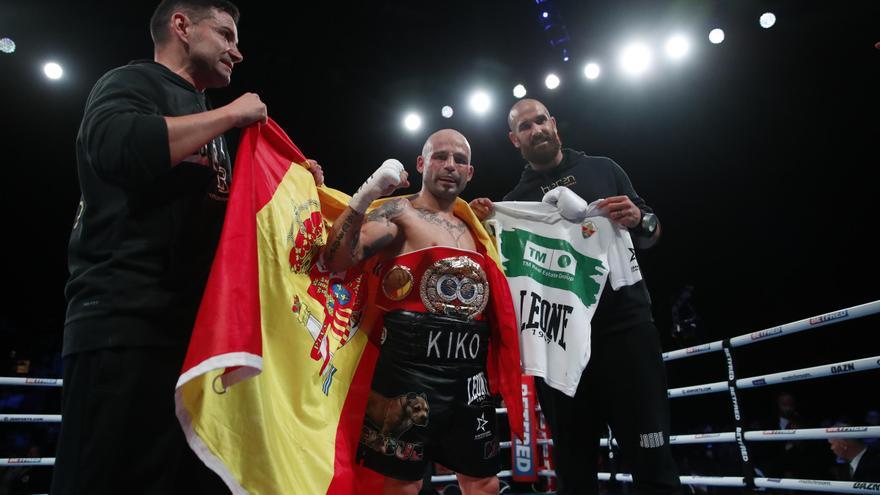 The Spanish boxer Kiko Martínez was proclaimed world featherweight champion of the International Boxing Federation this Sunday after knocking out British Kid Galahad in Sheffield, England.
'The Sensation' silenced the Sheffield Arena in one fell swoop and lifted Spain at the same time. "Surprise for everyone but me"Martinez said after the contest. The Spaniard was crowned world champion for the fourth time in his career.
Martinez began by working the body and turning the waist knowing Galahad's ability. The Briton focused his strategy on getting work done and connecting hands. 'The Sensation' based his boxing on order and forcefulness while Galahad set the pace.
Martinez looked for the counter fight. He tried to shorten the gap with the British, who was getting more revenue using the left-handed guard and, above all, the hook and the direct left. The Spanish took a lot of work out of the body when he put pressure.
'The Sensation' went from less to more and bothered the British. The pressure of Kiko and his striking power were the great assets of the Spanish, who was deciphering Galahad's boxing. The champion was more and more uneasy and Martínez caught him in the fifth.
A volley from the Spanish sent the British to the canvas. Galahad did not fully recover and was saved by the bell. 'The Sensation' did it again and as soon as the lawsuit resumed, he sent Kid Galahad to sleep definitively to make history in Spanish boxing.
The Spanish, at the age of 35, became champion 8 years after his first World Cup. Martínez becomes the second Spanish boxer to win the belt in two different divisions after Javier Castillejo.