Kiko Hernández reveals a secret about the wedding of Antonio David Flores and Olga Moreno: "Some guests decided not to go for that"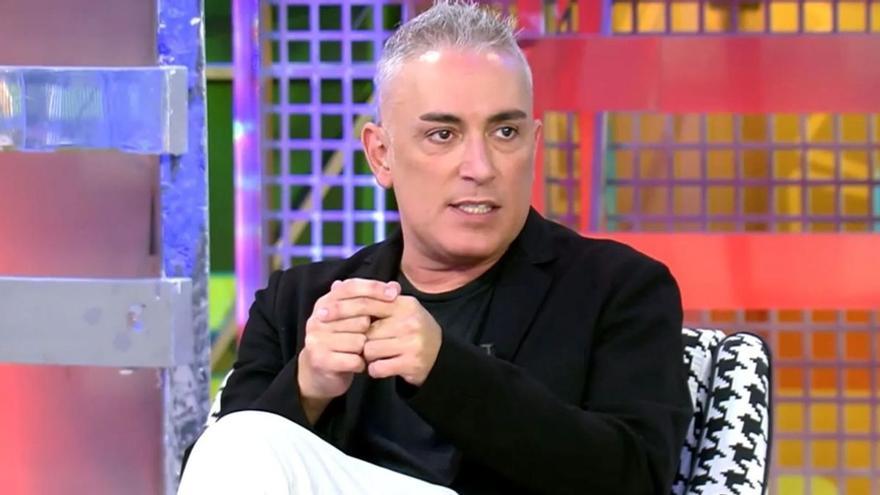 Sálvame's followers have witnessed one of the most tense days in recent weeks. A witness whose identity has not been revealed was going to be interviewed by Kiko Hernández live in Malaga and at the moment of truth decided not to talk about the separation of Olga Moreno and Antonio David Flores for fear of reprisals.
Kiko Hernández told it this way live from the hotel where they were both recording. The identity of the person is unknown, but it appears that she is a woman very close to the family. So much that has revealed that he even attended the wedding of the newly divorced couple after 22 years of marriage.
Antonio David Flores and Olga Moreno broke their relationship several months ago, although the news came out last October 2021. The couple would already be, according to the little information that has emerged, living apart for a while.
Why is there no more information about the breakup of Antonio David Flores and Olga Moreno?
It took up to nine days for one of the two protagonists in this story to appear before the cameras to speak about the news. "If they wanted to separate a marriage they have succeeded ", publicly denounced Antonio David Flores
The ex of Rocío Carrasco blamed all his former colleagues on Telecinco live in Save me for the break, although this would come from a long time ago and He had been talking for a few days about his possible infidelity with Marta Riesco, who was Mediaset's partner with the former Civil Guard.
Antonio David's 'witch hunt': look for the mole who gave information about their separation
Apparently, beyond the first information published, nothing more is known about the rupture due to the strong pressure that some of the witnesses who have been communicating with the media these weeks are receiving.
From Sálvame they denounced the "witch hunt" of former collaborators with those who witnesses that he considered could be behaving like 'moles' and generating information at the expense of his person on television.
The secret of the wedding between Antonio David Flores and Olga Moreno
The program progressed, waiting to see what happened to the person who was receiving threats from Antonio David's family, but Kiko, with her gave a piece of information that reveals how close she would be to the already ex-marriage. "She got an invitation to go to her wedding and turned it down. Her and her son. They had to pay the 120 euro cutlery and also the gift ".
This data left everyone present on the set of Save me speechless. The usual thing is to make a gift that can be synonymous with what the wedding cover (menu) could cost the bride and groom.