Kike Remolino, the metal chirigotero: "They want to turn Cádiz into another Magaluf"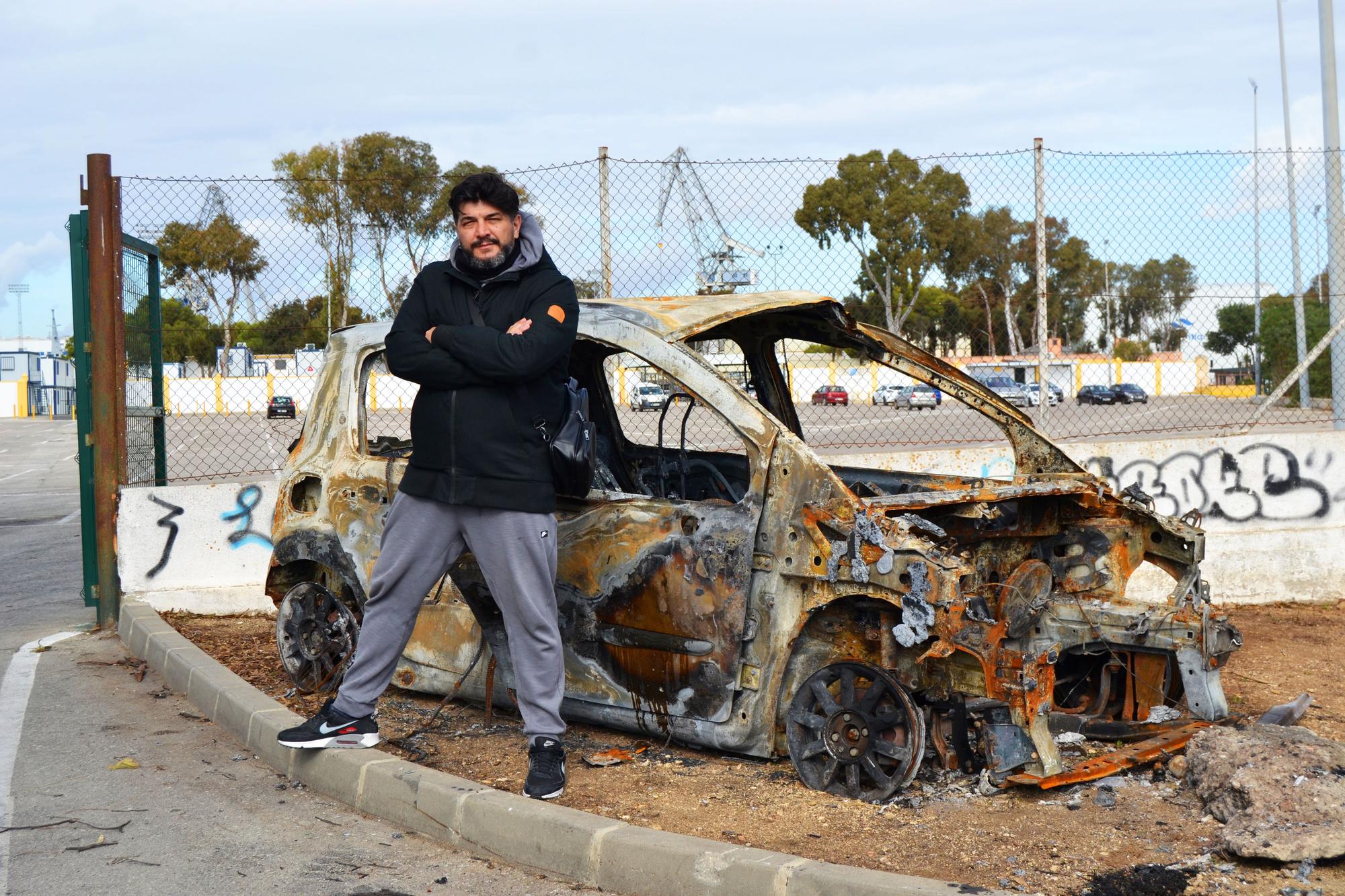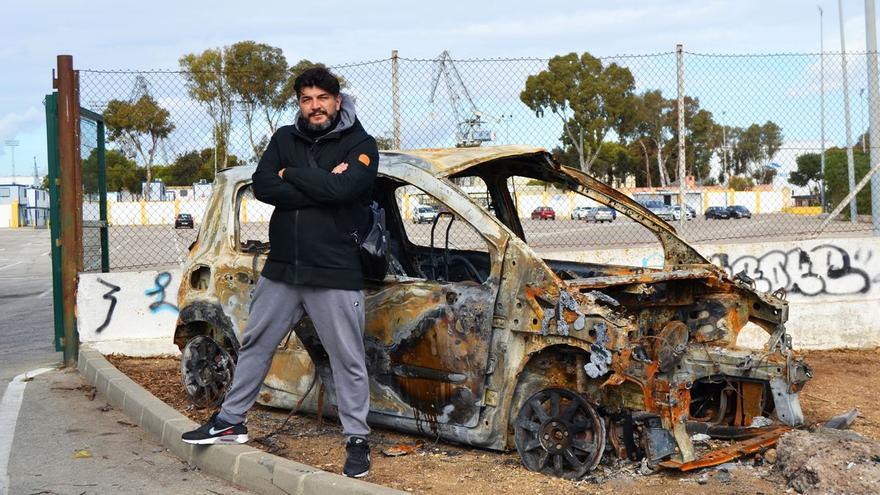 Enrique García Rosado is one of the most famous popular composers in Cádiz and a metal worker. A socially committed author, the National Police searched his dressing room in 2013 for a joke against evictions. Now he has been in the strike demonstrations.
"When some cut off my bridge / it's because they're more than fed up. / And it's my way of shouting / I need them to build boats."
The lyrics are already a few years old, but they have the same validity as when they were composed. "There are songs that do not expire. Topics from 20 years ago that would be valid today. I'm like crazy for composing a song that says "we are all very happy". But I can't because we are the same. "
Its author regrets it. Few know him as Manuel Enrique García Rosado. With his stage name, Kike Remolino, is an authentic institution of the popular song of Cádiz. Chirigota, pasodobles or cuplés, Remolino has been playing all the styles for almost 30 years and putting the musical thread of his city. He started composing at the age of 16 and is now 42. Life has changed a lot since then; very little the labor situation of the people of Cadiz. Especially that of his labor sector, metal.
He composed these verses years ago long before this last strike. The bridge to which he refers is that of León de Carranza, the same one that the metal workers wanted to take in the last day of protests. An emblematic point, because blocking it has historically meant isolating Cádiz from the rest of the peninsula. The same scenario that triggered the most violent clashes between protesters and police of all those that were registered during the week of riots.
Remolino attends EL PERIÓDICO DE ESPAÑA in his San Fernando Natal. There he lives, composes and works as a crane operator in Navantia. San Fernando is not Cádiz, but as if it were. A municipality that is just 20 kilometers away and is not alien to metal problems, because it is also the bay. It also has shipyards and neighbors working precariously. San Fernando is not just Camarón de la Isla. San Fernando, like Puerto Real, is one of those satellite municipalities of the capital that suffers from cuts and relocations.
We walked through the most emblematic workers' scenes of his city, leaving behind burned cars and stones used in the last demonstrations, in which he has been present from minute 1. "Let it be clear that I am not a leader of anything. I am just one more among all colleagues, "he clarifies. Remolino is an author traditionally committed to social causes, although they do not directly affect his sector. "I'm a worker and these issues, whether they touch metal or not, touch me very closely. Unfortunately we have it normalized, which is the worst that can be said about these social problems", he continues, on his way to the shipyards where he works.
Police records
"You don't come back from work anymore
with the work clothes.
Tell me father why you bring
bruises on my legs. "
Kike remembers during the walk that the big scare was given to him in February 2013. "At the Carnival the police came to search the dressing rooms. We went with a chirigota called 'Los Recortaos' and we carried songs against evictions, cuts in health and education. They already warned us that agents could come to make sure that we did not take out any unconstitutional banner in the parade. They didn't catch us at all, but the scare you take before you act. You are going to sing and it seems that you are going to rob a bank, "he remembers bitterly.
In spite of everything, it continues to address these types of issues: "Carnival has always been on the left. In fact, it was the truce that the church gave the people so that they could have a little fun. "And he is going to continue down that path, because "Our songs are sung journalism. We use sour humor, sarcasm and scoundrel, but deep down they are social complaints. I've been listening to songs about metal work problems for as long as I can remember. "
But Kike, like the others, does not live on this. "In Uruguay there is the figure of the murguero professional. Here in Cádiz this is done for the love of art and never better said. You go one day to the Falla (the theater where the Carnival musical contests are held) and the next to work. "He is dedicated to carrying a crane in the shipyards, as he once carried it in the construction sector, that gave up with the crisis. And now, in metal, see how the workers "have to go out onto the streets, but not to get paid more or because we don't want to work. We go out so that the agreement is respected, which is signed. Nor is it asking so much, is it? What corresponds to us ", sentence.
Regarding the riots of recent days, Remolino makes it clear that it is not a dish of good taste for anyone. "I do not justify violence. Nobody leaves their house with the idea of ​​opening the head of a policeman. We know that there are always crazy people and if we see some exalted – we already try to calm them. We are the majority who do not want any problems. We only go out to that our rights are respected, which we have signed on paper. But whatever happens, we are left as violent. They throw rocks and rubber balls at us. They take out a tank to intimidate. But we are always going to be violent. "
The chiringuito of Spain
"That your father is made of metal
and if they ask you why we take and throw stones
tell them that those stones are our cries of helplessness
in the face of such excessive repressions, rubber balls and tanks
and the bosses so shameless ".
Kike fears for the future of Cádiz, of his children's generation. "I have a 16-year-old boy and a 12-year-old girl. They realize things and ask," Dad, are you in trouble? " It's a shame, but I can't encourage my son to follow his father's work. I cannot encourage you to study Naval Engineering unless you want to get out of Cádiz. Here we are the best making boats, but you are going to have to go outside your city if you want to work, "he sums up.
Because, although it seems that the problem has been solved (after the interview, employers and unions closed a preliminary agreement that has calmed the waters a bit), Kike still does not see what is the strategic bet of the governments with Cádiz and surrounding areas. "I say governments, in the plural, because no one here has worried about the future of Cádiz. There is no plan to reinforce the shipyards and metal, which is an emblem of Cádiz and what has fed many people. Not just direct workers. This bar lives from that, from the workers who come to eat here. The shops, all the economic activities. But nobody cares for him. They take Delphi, they take Airbus … and nothing happens here. In the shipyards of Ferrol or in Cartagena there is work on hold, but they take it from here. "
So, what future awaits Cádiz ?: "The hotel trade, the beach bar in summer for the people of Madrid and Barcelona to come. The little guitar and the grace of the people of Cadiz. Holiday entertainment for tourists. The stereotype of joking . They have turned Cádiz into the beach bar of Spain. What do you want from Cádiz? Turn it into another Magaluf? Not even our university can prepare our young people to face a future job in our city. We know that the kids are going to have to go looking for their lives abroad. We see people from Cádiz who are very prepared to make and repair boats here in Cádiz, but they have had to go to Dubai to work the same, "he says.
The remnants of the battle
"This war belongs to the people
and if the people rebel
there will be no one who can
never ever with the working class. "
Kike Remolino performs with his group this weekend in La Latina (Madrid). It has been a hard week, getting up early, going to bed late and not getting paid for it. Of shouts and mobilizations. Of tanks and rubber balls. From crying from helplessness and also from tear gas launched by the police to disperse the protesters. At the bridge that leads to the San Fernando shipyards, Kike stops. It is a one-lane bridge where security forces are stationed to pass accounts after the rallies. There is no escape. He says that "in each demonstration they identify us and tell us that we will receive the fines for vandalism."
Now it seems that the conflict is being fixed. At least, in the face of public opinion. Cádiz will stop appearing in the news until the next carnivals, when it will be synonymous with joke and joy for all of Spain. Pay attention then to the lyrics of the songs. That not all songs are joke. There is more bitterness than anyone can imagine. Very often what it seems are social denunciations that contain the authentic miseries of Cádiz and its surroundings. The same ones the metalworkers have stood for this time, until the next breach.
(Note: the verses reproduced in this report are songs composed by Kike Remolino).
Related news