Kike García makes Eibar dream of a triplet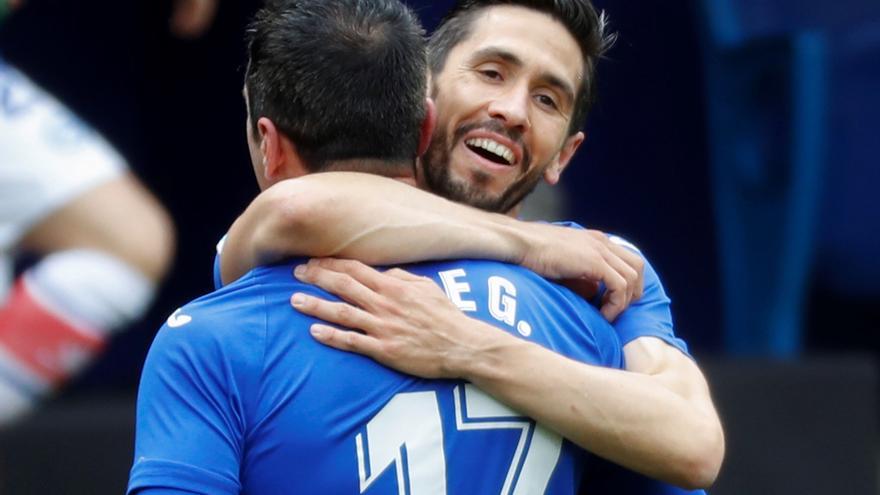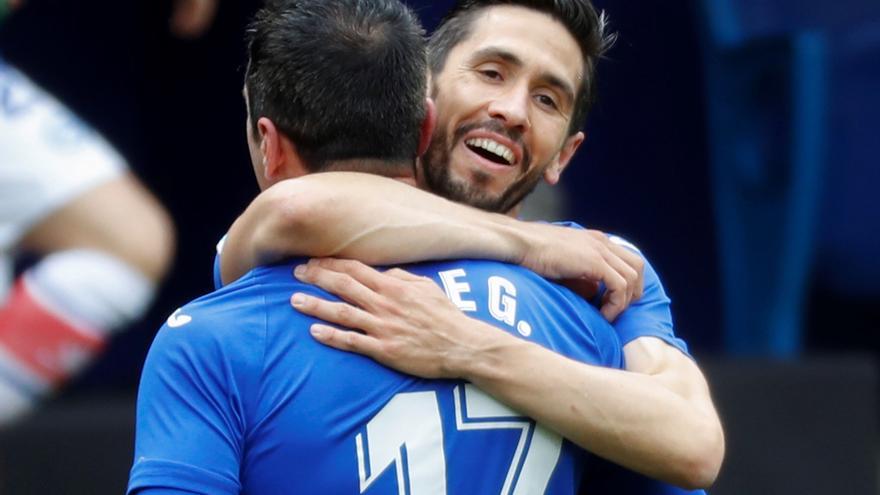 The Eibar He grabbed the League with four days left and, although he is still at bottom, he sees some light after breaking a 16-game winless streak with a victory for 3-0 before him Alaves thanks to a Kike García's triplet.
Eibar started with a frenetic pace, with a long shot from Arbilla that diverted Pina to a corner. Then, after the corner kick, a mess in the area He finished with a control of the ball with the chest of Kike García, who crossed the ball before Pacheco and scored the first goal for the gunsmith team.
The early goal gave encouragement to the local team, who continued to insist looking for a second that would give him peace of mind, and Oliveira, with a head, was able to score, but the ball just went outside.
Eibar was unleashed and Kike had another chance to score in the 19th minute after a combination with Correa and Bryan Gil, but the referee canceled the play due to a foul by Kike himself. In the first 20 minutes there were five corner kicks from the gunsmiths, a good sign of their dominance.
The Alavés tried it timidly with a shot from Joselu that Dmitrovic stopped without problems and shortly after Joselu shot out again. Lucas Pérez, in the 32nd minute, had the best chance for Alavés, but his shot was weak. The babazorros began to stretch and Eibar tried to cut off the reaction with a shot from Edu Expósito that was centimeters over the crossbar. On the edge of rest, Lucas returned to warn Eibar, but the locals retired to the changing rooms ahead on the scoreboard.
Alavés started the second best time on the field and had a chance through Battaglia, but shortly after Kike García struck for the second time. In the 50th minute, a play that Enrich began was prolonged by Expósito, who crossed Kike García and he won the position to his marker and scored the 2-0 with a shot with his right foot.
Just after nine minutes, a Kike García in a state of grace scored again. The goal was a true work of art. He made a cut and sent the ball to the far post at a very low angle. It was his twelfth goal this season.
Javier Calleja began to move his bench in search of containing the bloodletting of goals and Borja Sainz, Alavés's most incisive player in the second half, had a tepid chance to cut the gap. Eibar perfectly controlled the game in the last minutes, with a comfort that he had not enjoyed all season, against an Alavés unable to react.
Data sheet
3 – Eibar: Dmitrovic, Correa (Sergio Álvarez, m. 86), Oliveira, Arbilla, Cote (Soares, m. 53), Expósito, Atienza, Diop, Gil (Inui, m. 81), Kike García (Muto, m. 81) and Enrich.
0 – Alaves: Pacheco, Navarro, Laguardia, Lejeune, Martín Aguirregabiria, Jota Peleteiro (Borja Sainz, m. 63), Battaglia, Pina (Rioja, m. 55), Edgar Mendéz (Pere Pons, m. 55), Lucás Pérez (Guidetti, m. 63), and Joselu (Deyverson, m. 79).
Goals: 1-0, m.3: Kike García. 2-0, m.50: Kike García. 3-0, m.59: Kike García
Referee: José Luis Munuera Montero, from the Andalusian Committee. He admonished Tomás Pina and Battaglia.
Incidents: match of the thirty-fourth day played at the Ipurua stadium behind closed doors.