Kiel frustrates Barcelona's tenth European Cup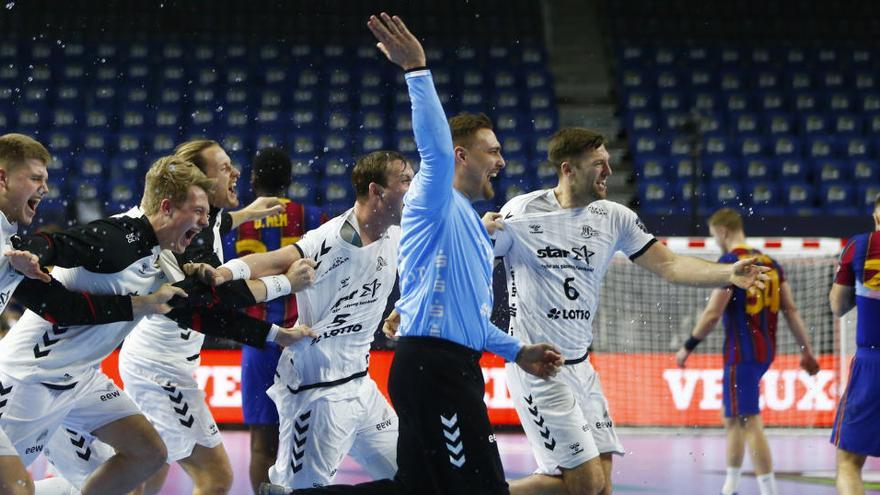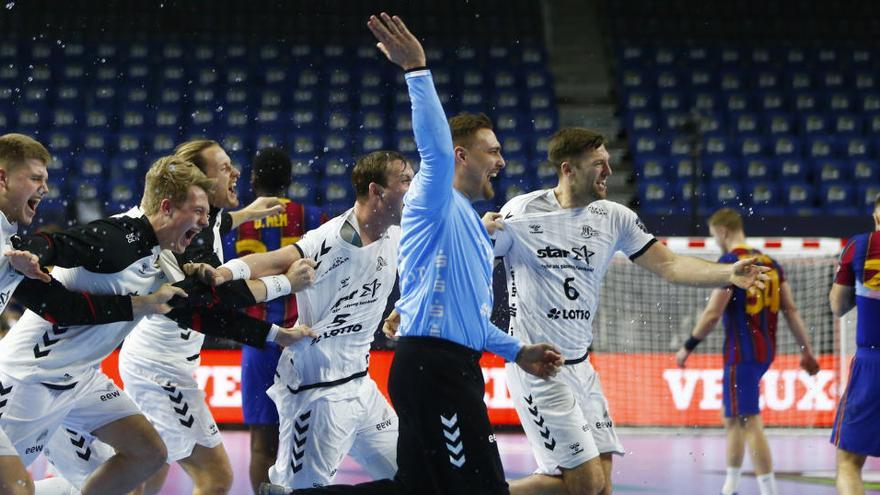 He THW Kiel German was imposed on Barcelona by 33-28 in the final of the 2019-2020 Champions League, and achieved his fourth maximum European title supported by the extraordinary Danish goalkeeper Niklas Landin (13 stops) which was a nightmare for the Barça front line.
Next to him has been Norwegian central Sander Sagosen (7 goals), left-handed winger Niklas Ekberg (8, 6 from a penalty) and veteran Stefan Weinhold (5), key to his attack.
This season, Barça had won both games in the regular phase against Kiel (29-25 at the Palau and 26-32 in Kiel). Former Blue Kiel coach Filip Jicha learned his lesson and has used a changing tactic on defense with starting 'six-zero', moving to 'three-two-one with Croatian Domagoj Duvnjak as forward.
In attack he has come to put seven attackers without a goalkeeper on numerous occasions and Barcelona has not resisted the challenge. This time Kevin Möller has not been successful and has been relieved by Gonzalo Pérez de Vargas (m.19) and Blaz Janc starting left-handed winger, he has also left his place to Áelix Gómez (m.20).
After an initial balance, always with minimal German advantages, the takeoff came with a partial 0-3 (9-13, m.19). Barcelona was handcuffed by the maximum penalties transformed by Niklas Ekberg (5 in this first half).
The entry of Aleix Gómez and the success of Gonzalo in the goal led the clash to the level (15-15 m.27) after a goal from Mem. The most difficult thing had been done although the Germans, with a partial of 1-4 thanks to counterattacks from Rune Dhamke and Hendrick Pekeler, they went to rest three up (16-19).
Kiel was still very effective and a goal from Sagosen placed the 17-21 (m.35). And Barcelona cut again (19-21, m.39) with the German response with seven on offense (20-25, m.44) that he carried to his maximum advantage. In addition, Danish goalkeeper Niklas Landin was very confident in his goal (6 saves from minute 40 to 49).
The Germans 'slept' the match and Barça responded with actions by Áleix Gómez (23-26, m.51). The Catalans had to take risks and this caused Kiel to maintain their advantage (26-31, m.58) and the useless effort of Aleix Gómez, the match's top scorer (10 goals, 5 penalties).
The Kiel had been clear dominator of the crash after being absent from the last three Final Four. In addition, he has finished with the record of consecutive wins in the competition (22).
28 – FC Barcelona (16 + 12): Möller (Gonzalo Pérez de Vargas m.18 to 60); Janc (-), Mem (4), Fábregas (3), Cindric (3), Palmarsson (1), Ariño (4) -starting seven-, Thiagus Petrus (1), Raúl Entrerríos (1) Sorhaindo (-), N 'Guessan (1), Aleix Gómez (10.5p), Álex Pascual (-) and Frade (-).
33 – THW Kiel (19 + 14): Landin; Ekberg (8.6p), Weinhold (5), Sagosen (7), Pekeler (4), Wiencek (2), Dahmke (5) -starting seven-, Reikind (1), Zarabec (1), Duvnjak (-) and Quenstedt (ps)
Referees: Matija Gubica (CRO) and Boris Milosevic (CRO).
Exclusions: To Mem (m.5), Frade (m.9), Janc (m.20) and Petrus (m.57) for Barcelona and to Sagosen (m.3 and 11), Weinhold (m.30 and 44), Wiencek (m.54) by the Kiel.
Partial: 3-3, 5-7, 8-10,10-13, 14-15, 16-19 (rest), 17-21, 19-22, 21-25, 22-26, 25-28 and 28-33 (final).
Incidents: Match corresponding to the final of the Final Four of the 2019-2020 Champions League, played at the Lanxess Arena in Cologne, without an audience.